Manchester Arena bombing: Hashem Abedi guilty of 22 murders
The brother of Manchester Arena bomber Salman Abedi has been found guilty of murdering 22 people.
Hashem Abedi had denied helping to plan the "sudden and lethal" blast which killed or injured "nearly 1,000".
The Old Bailey heard the pair worked together to source materials used in the suicide blast after an Ariana Grande show at the venue in May 2017.
Hashem Abedi was also found guilty of attempted murder and conspiring to cause explosions.
Prosecutors said Hashem was "jointly responsible" with his brother for the attack on 22 May 2017.
The Manchester-born siblings "stood shoulder to shoulder" in the plot, with younger sibling Hashem "just as guilty of murder" as the bomber himself, the court heard.
Some of the victims' family members burst into tears as the verdicts were delivered following a seven-week trial.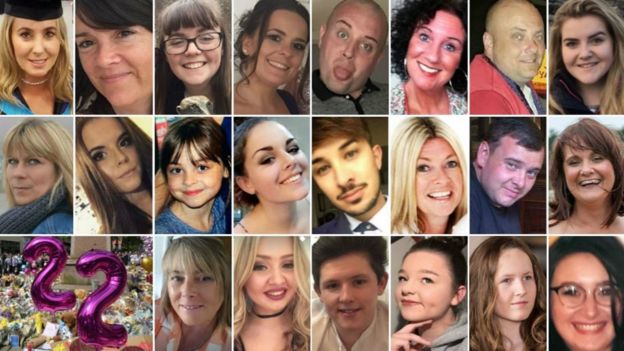 Men, women and children, aged eight to 51, were killed in the attack while 264 "were physically injured" and 670 more have since "reported psychological trauma as a result of these events".
Duncan Penny QC, prosecuting, said the Abedi brothers had spent "months" planning the blast.
They worked together to source chemicals and buy screws and nails to use as "anti-personnel shrapnel" in experimental improvised bombs, the court was told.
Although Hashem was in Libya when the device was detonated he was "just as guilty", Mr Penny said. – bbc.com