Amazon: Staff told to work overtime as virus spikes demand
Workers at Amazon's UK warehouses are being told to work overtime to tackle huge demand due to the coronavirus pandemic, despite government calls to restrict social contact.
The GMB union says that workers across at least four different sites were informed that they had to work "compulsory overtime" from Monday.
National officer Mick Rix said Amazon had put "profit before safety".
Amazon said it was working to ensure it can continue to deliver to customers.
Compulsory overtime means that some employees must work additional hours as requested by an employer – if their contract says so.
'Huge spike in demand'
Amazon employs 27,000 people in the UK and has 17 warehouses.
One worker at Amazon's Dunfermline warehouse in Scotland, who asked not to be named, told the BBC that staff in the "inbound goods" department are having additional hours imposed.
The worker, who thinks they have a compulsory overtime clause in their contract, believes this will be for at least two weeks.
They said that there is extra pressure on the workforce to deal with an influx of goods the company is bringing in due to a spike in demand.
Sought-after items include bleach, handwash, nappies, large boxes of rice and powdered milk.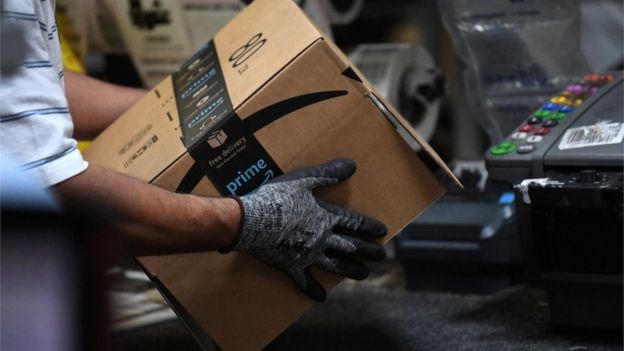 The worker added that these actions were "very rare" outside of the Christmas trading period or Amazon "Prime week", where the firm offers discounts on goods for subscribers.
The worker said other departments in the Dunfermline warehouse are not saying staff should do more hours, but offering them up to 60 hours of voluntary overtime.
An Amazon spokesperson confirmed that the company had ramped up shifts across the UK.
They said: "As demand continues to increase, we are working to ensure we can continue to deliver to the most-impacted customers while keeping our people safe".
"Many of these customers have no other way to get essential items and we want to be sure that we have the right resources in place to deliver on their needs. – bbc.com