AN EGYPTIAN delegation to the 10th ordinary session of the Pan African Postal Union (Papu) plenipotentiary conference arrived in the majestic Victoria Falls last week bubbling with confidence.
They were overly optimistic that their country's head of postal services, Sameh Solaiman, will land the coveted Papu secretary-general post, taking over from Younous Gjibrine of Cameroon.
He was also the Arab region candidate.
Solaiman had ruled out Zimbabwe postmaster general Sifundo Chief Moyo giving him a run for his money for the post, a position meant to transform postal services in Africa in advent of new technologies.
He boosted of running one of Africa's biggest postal services with over 4 000 post offices, 50 000 workers across the Arab country and generating millions of United States dollars in revenue annually.
But that counted to naught in the early hours of Saturday after almost 10 hours of horse-trading between the 32 out of 44 member countries that attended the lively Papu conference.
Hard and shrewd bargaining by Zimbabwe and its Sadc counterparts, especially Eswatini, South Africa and did not only floor Solaiman, but knocked him completely out of the race for Papu's secretary-general. And the knockout was in a dramatic fashion.
The Daily News witnessed the melting of the Egyptian campaign after sneaking into the closed door Papu meeting on Friday night until the wee hours of Saturday. Solaiman was disqualified to run for the election after filing his candidature out of time.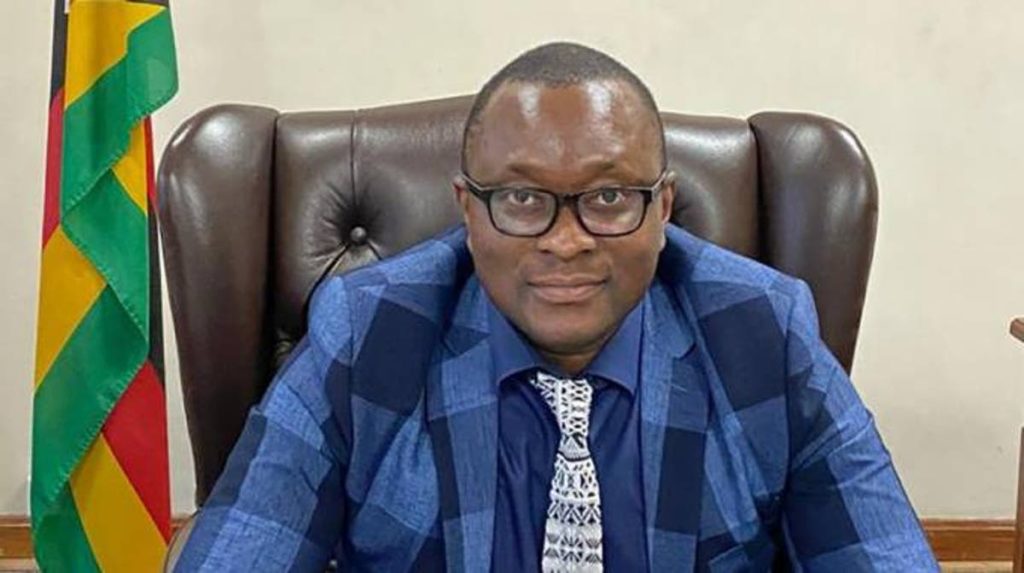 Secondly, his papers were not in order — he did not have a police clearance as a prerequisite of Papu. But the Egyptian delegation argued that he should contest the polls because the Papu conference was deferred last year because of the Covid-19 outbreak.
At the time of deferment, he had not submitted his application and wanted the Victoria Falls conference to condone the late filing.
A credentials committee, made up of representatives of all Papu regions, was set up to look into Solaiman's case. The verdict was simple — he was in breach of the Papu constitution and rules.
Egypt did not countenance the ruling and argued in plenary that the matter be put to the vote on whether Solaiman should run for the secretary-general's post or not.
"The only way to resolve this issue is to put the question to vote," pleaded an Egyptian delegate. Egypt had the fervent backing of Tunisia, Morocco and Mali.
With Zimbabwe's ICT minister Jenfan Muswere chairing the meeting in his capacity as the new chairperson of the Papu Ministerial Council, it was up to his deputy Dingumuzi Phuti to fight Egypt's charge.
Phuti, getting advice from ICT ministry permanent secretary Sam Kundishora and Postal and Telecommunications Regulatory Authority director general, Gift Machengete, gallantly repelled the Egyptians' case.
"Fellow delegates, Egypt wants us to vote for what? We are a union with integrity. We have to follow our constitution and rule. Egypt failed to file its application within timelines. Secondly, there is no police clearance for their candidate. On that score alone, their candidate is disqualified," Phuti argued. 
"We set up a credential committee, which has ruled that Egypt failed to meet the set conditions. Why should we vote when it is clear that Egypt is in breach of the union constitution and rules?"
Zambia and Eswatini delegates came to Zimbabwe's backing, reminding delegates that Egypt was its worst enemy after failing to file their candidature applicant within the stipulated time. South Africa then came up with the killer punch.
"Chairperson (Muswere), you have the power to make a binding ruling. The constitution is clear. You have to adhere to the constitution and the rules of Papu," a South African delegate said virtually. But despite Egypt insisting on voting, the die had been cast and eventually Solaiman was disqualified.
With another secretary-general candidate from Mali had withdrawn from the race, Moyo was elected by acclamation.
Mali and Morocco were also disqualified from taking part from the polls after the former was suspended from the African Union after the recent military coup in the country, while the latter for subscription arrears since 1986. Moyo was magnanimous in his victory.
"My work is cut out and just beginning and I can assure you, I will diligently and whole heartedly execute my functions and duties. I will support all countries and all regions equally but with emphasis on those that are lagging behind needing to reach higher levels of achievement and viability. 
"Strategic partnerships will be sought to enrich the capacity and enhance the viability of the union. I want to see more activity between Papu and the postal mother body UPU, sub regional bodies in Africa and many more bodies with whom we will explore areas of mutual interest," Moyo said in his acceptance speech.
Moyo will be based in Arusha, Tanzania, for the next four years. On his part, Muswere called for unity after the election and commended delegates for the resilience they demonstrated during deliberations. Officially opening the conference on Friday, President Emmerson Mnangagwa called for Papu member states not to be divided over the election.
"The selection of new leadership of agencies of African Union, including this Pan African Postal Union, must thus be understood within the framework of renewal and servant-hood. We cannot all serve in the leadership positions at the same time. 
"It is a relay where the baton is passed on to the next group of persons, for the collective good of our continent. There are no winners or losers, it is Africa as a whole which wins," Mnangagwa said.