THANKS to the indulgence of the Editor of the Daily News, the jolly good fellow has allowed VAR to introduce this new satirical column today. Merging socio-political commentary with humour, the no-holds barred column will appear in this iconic paper every week and online on Fridays.
To those who may not be au fait with the world's most popular sport, football, VAR stands for video assistant referee — which has seen the use of video technology in the game becoming a major talking point in matches since its introduction. VAR will occasionally be no less open to discussion, even as it won't be just for laughs. In some instances, it will be very direct, while in others it will leave readers to make their own conclusions.
Bishop wemaZizi (PhD Zinatha)
So, let someone please warn the notorious Bishop wemaZizi (PhD Zinatha) that his well-known history of cowardice (Trademark: Hon Tendai Biti) and analytical limitations will not escape VAR's evidence-based scrutiny! A bit of full attribution here, as lowly but professional newspaper people should do: Bishop wemaZizi is a creation of the sometimes-ingenious Prof Jonathan Moyo. On this most fitting name, VAR rules that Jonso absolutely hit the bull's-eye!
Hornywell
Besides Bishop wemaZizi (PhD Zinatha), people like Hornywell (Mr Me, Myself and I Fake Award Winning Non-Journalist) and Hwitty Critic-in-Chief (He of The Crazed Mutoriro Smile) will also not be spared by the eagle eyes of VAR from time to time. After all, these people love dishing it out to others with reckless abandon, and should thus be happy to receive similar attention in kind. The simple logic here is that what's good for the goose should be good for the gander. The main goal in all this dear readers, will be to raise people's awareness about the current state of affairs in our teapot-shaped country, and to challenge their viewpoints by combining facts with humour and irony — hopefully so that we can all help to improve the lot of the dear motherland.
Obsessive Love
Talking of Bishop wemaZizi (PhD Zinatha), has anyone seen how obsessed the famously cowardly and failed political advisor is with the Daily News? Like other loyal and valued readers of the Daily News, he makes sure that not a day passes without him reminding the Zizi Cult that he reads the inimitable daily from Monday to Sunday. While VAR's chats with the jolly Editor of the Daily News and his team suggests that they revel in this attention, obsessive love can be a problem and can end up causing a person to fixate on their objects of love, to their mental anguish.
In this light, VAR prays that Bishop wemaZizi (PhD Zinatha) heals and receives appropriate professional help soon, as he is clearly showing signs that he is struggling emotionally to regulate his unrequited love and feelings. By the way, and just in case some readers think that VAR is being churlish by describing Bishop wemaZizi (PhD Zinatha) as a failed advisor, think back to the 2013 harmonised elections and reflect on who was the "brains" then behind the disastrous "strategies" that cost the much-loved late founding leader of the MDC, Morgan Tsvangirayi, that year's polls.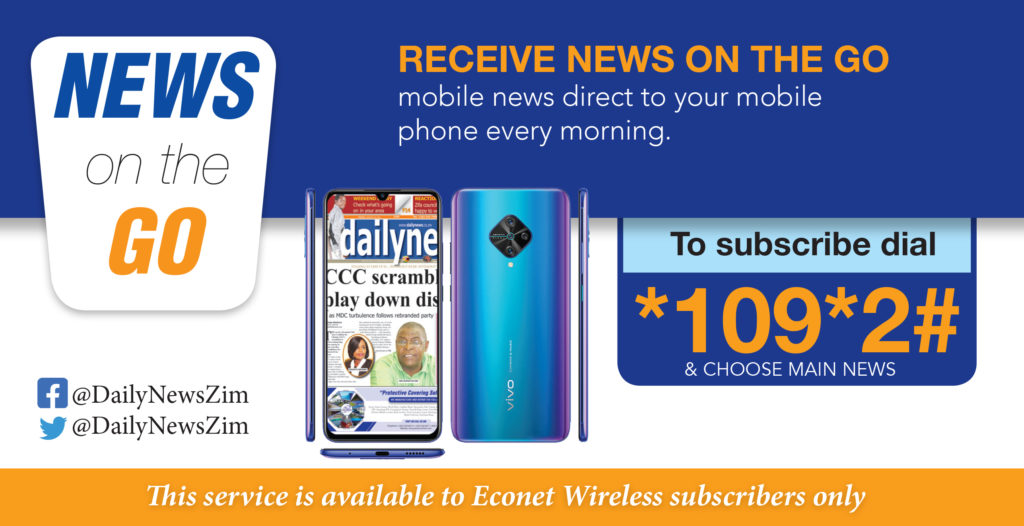 Anyone who fails to get this obvious answer right will get a lifetime's free subscription to the hilarious social media broadcasts of Hwitty Critic-in-Chief (He of The Crazed Mutoriro Smile)! The story is told by former MDC high-ups that Bishop wemaZizi (PhD Zinatha) fled to more tranquil environs soon after those elections having thoroughly misadvised the late Save (may his dear soul rest in internal peace), to the extent that the poor man badly regretted ever having had anything to do with him.
The sad thing to observe here for VAR and other watchful students of politics is that history continues to repeat itself through this midget's garden-variety compositions and tweets to the Zizi Choir. While VAR sympathises with the opposition and hates to say this, their inattentive dalliance with Bishop wemaZizi (PhD Zinatha) will end in tears.
The Double Agent
Then there is the ever-self-important Hornywell (Mr Me, Myself and I Fake Award Winning Non-Journalist). Are some in the opposition so blind to the fact that Mr Non-Journalist is batting for both teams in the cup final? Is it still not obvious to those who will see that his latter-day gripe is personal and only with one side of the system, and not the whole system? In the fullness of time, VAR will release all the dot.coms of Hornywell's (Mr Me, Myself and I Fake Award Winning Non-Journalist) interesting double life as a genius system and opposition insider.