By Rumbidzai Ngwenya
POLICE have vowed to engender order at one of the country's significant gold mines — Redwing in Manicaland — which was recently forced to temporarily suspend its operations after a rise in deaths of illegal miners who had invaded its claims.
Speaking to the Daily News yesterday, national police spokesperson Paul Nyathi said law enforcement agents would clear the artisanal miners who had flooded the claims of Better Brands Mining (BBM) — in illegal activities which had seen some of them dying after invading dangerous areas closed for surface mining. At the same time, BBM general manager Cuthbert Chitima confirmed that they had halted operations for the time being, to allow authorities to bring sanity to the area, after struggling to fend off the illegal gold miners.
"We have an ongoing operation, which is targeted at addressing the issue of people who are illegally entering into private mining sites and in the process disturbing licenced mining operators. "That is something that the police are seized with. We can't allow lawlessness and impugnity to prevail. We will deal ruthlessly with all mine invaders and illegal gold panners," Nyathi said.

Chitima said they were hoping to resume operations after about a week. "We have temporarily suspended surface mining mainly due to concerns in the increased number of fatalities, environmental degradation and constrained access controls.
"BBM shall take this opportunity to restructure and rehabilitate the mining field in preparation for resumption of surface and underground mining operations," he said.
Chitima added that all the fatalities had occurred among the invaders who had breached security at night and proceeded to mine in dangerous areas that were closed for surface mining. "At Redwing Mine, we register small scale miners in consideration of the community at large, because they are the ones benefiting from the whole project.
And we make sure we do orientation exercises before they start mining. "Everything is done in full compliance of the law and mining standards, so that we eliminate the risks of the kind of deaths that have occurred in areas not suitable for surface mining. "We have areas which are closed because they are not safe for mining. But we have illegal miners who come in at night and we are having trouble with them.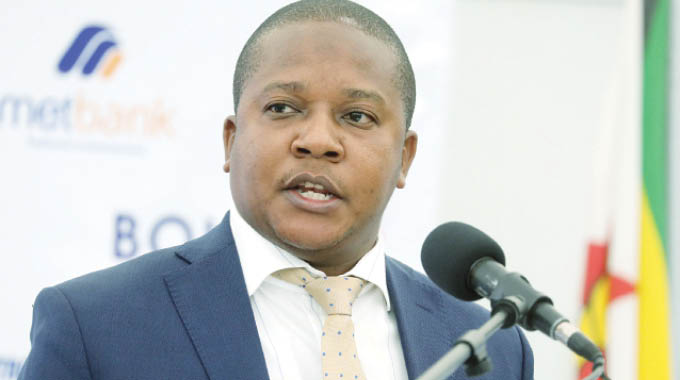 "And of all the fatalities that had been recorded so far, none had been of our registered miners. "So, we have decided to suspend all operations because we have to start on a fresh note, making sure that everyone goes through orientation — in compliance with mining standards," Chitima also said.
Meanwhile, the ministry of Mines has backed the decision by BBM to suspend mining activities until all illegal miners have been cleared. Deputy Mines minister, Polite Kambamura, said authorities would not allow unlawful activities in the mining sector — which the country hoped to leverage to drive the push towards the upper middle income vision by 2030.
"As much as we need increased gold production from the smallscale sector, government also values miners' lives. Proper mining standards should be followed for safety and mineral accountability. "The government is in full support of the temporary suspension of mining at Redwing Mine so that authorities can deal with the illegal miners who were now engaging in dangerous mining in areas that were closed for extraction.
"The government only recognises lawful mining activities by small-scale miners whose contribution to the growth of the industry continues to be significant," Kambamura said.