BEING a blushing bride in a breathtaking gown as your father walks you down the aisle to marry the love of your life in front of many people, is a dream for most women.
Seeing proud mother- in -laws wearing glamorous outfits being congratulated by friends and neighbours, watching the overjoyed aunts break their legs on the dance floor as well as drunken uncles giving incoherent speeches is all part of the wedding experience craved by many.
However, in the wake of the Covid-19 pandemic, most brides were denied the thrills associated with the archetypal wedding. Most brides who had scheduled their weddings from 2019 onwards postponed their nuptials hoping the pandemic would pass but unfortunately that was not to be. Since then the reality of Covid-19 stepped in to influence weddings by changing the way they take place in line with World Health Organisation protocols and lockdown measures put in place by the government in a bid to contain the pandemic.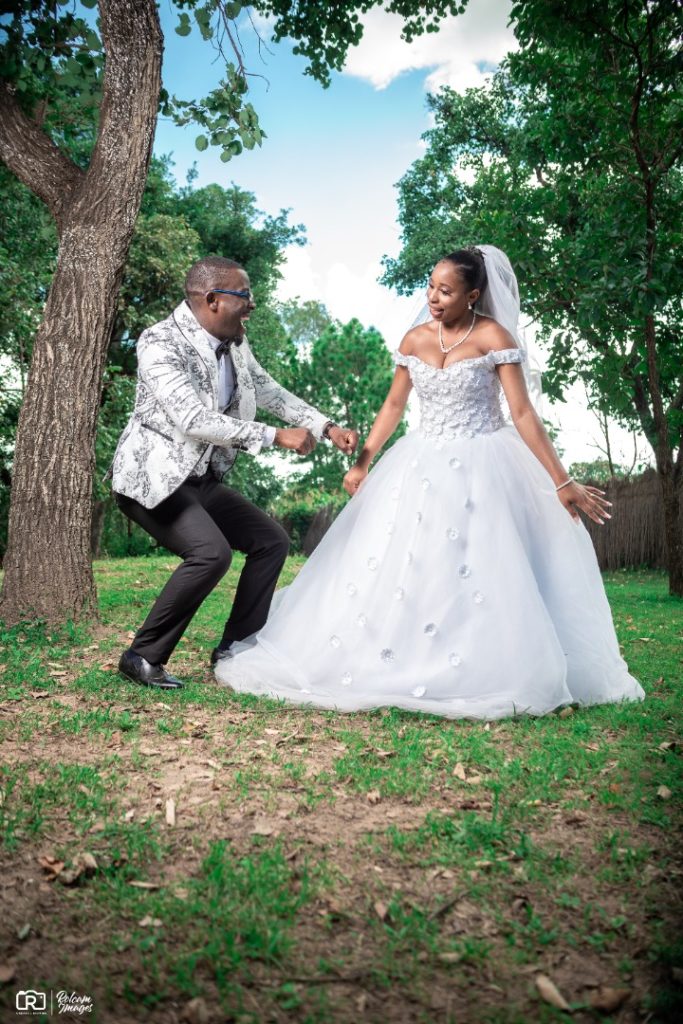 When the government began implementing anti- Covid-19 measures, gatherings except funerals were banned. This meant that weddings, church gatherings, music festivals and sports activities had been outlawed.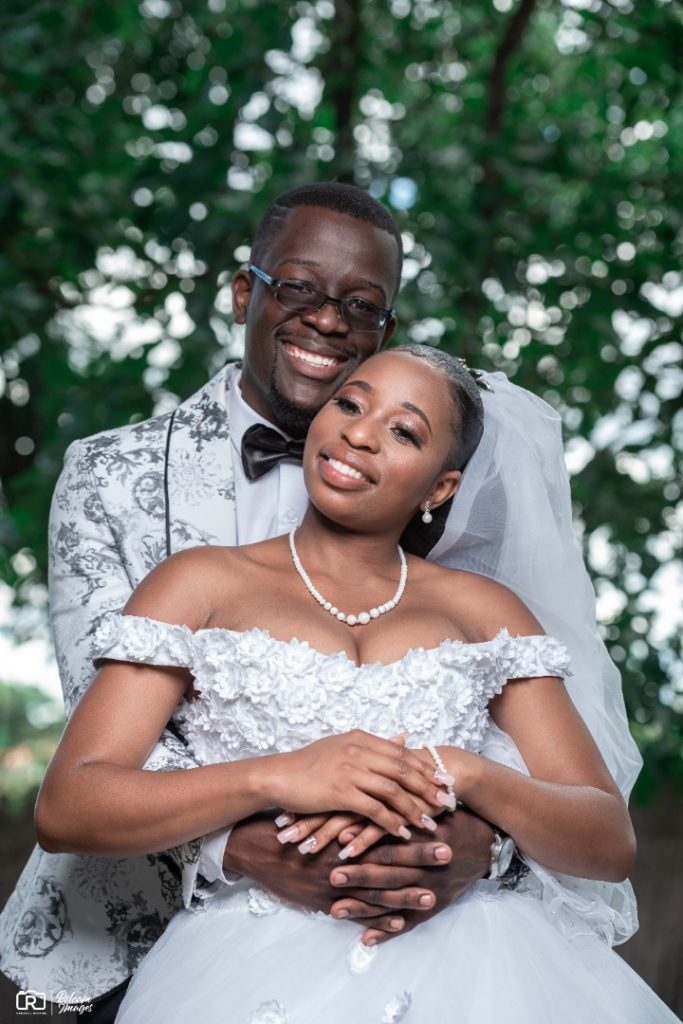 It was only in September last year that weddings resumed President Emmerson Mnangagwa allowed public gatherings, including weddings, for up to 100 people but subject to the observance of the World Health Organisation protocols relating to social distancing, sanitising and masking.
Due to the 100 people-limit as well as the associated social distancing, sanitising and masking measures, couples were forced to move away from large scale weddings to small and intimate nuptials.
Contemporary brides now have to make a lot of compromises which include the onerous task of culling relatives and friends from the guest list.
Such is the story of one bride, Chido Mutetwa- Muzemba who narrated how the pandemic stole her dream wedding. Muzemba told the Daily News on Sunday that she always dreamt of a big wedding but had to adjust in compliance with restrictions put in place by the government.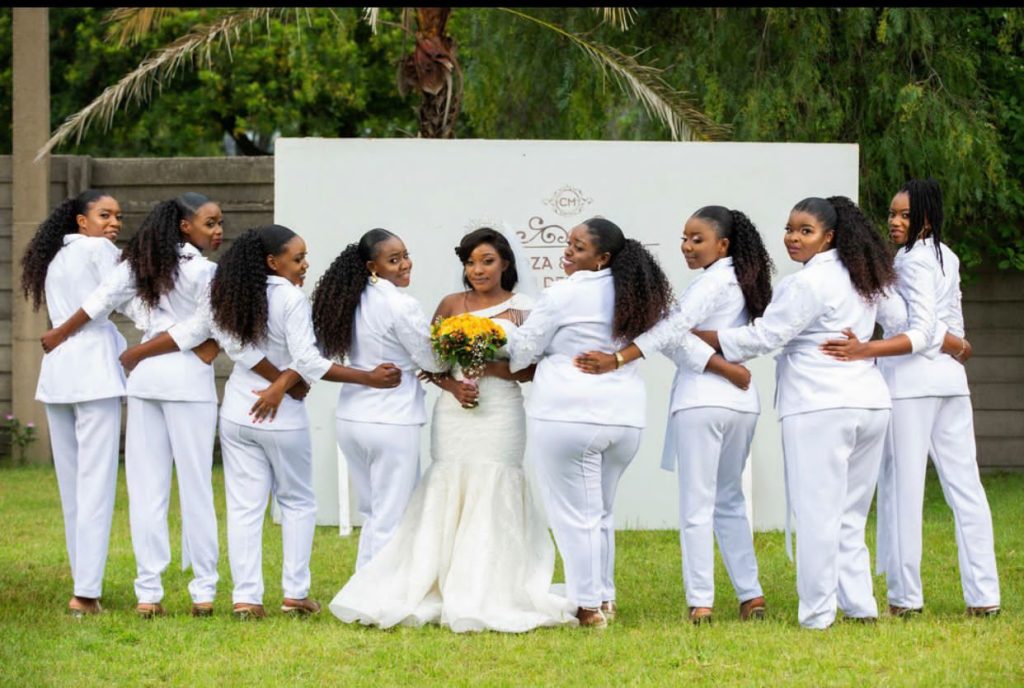 "I always wanted a big wedding and I actually initially postponed my wedding hoping the pandemic would ease. When the date arrived we were still in the midst of a pandemic so I just decided to wed as there was nothing I could do," Mutetwa- Muzemba said.
One of the challenges Muzemba faced was scaling down her wedding guests. She narrated how difficult it was to come up with a guest list in line with the 100-people limit.
"It was difficult to scale down the number of my wedding guests because we come from extended families including those from the rural areas. It was hard to decide who to invite as leaving out family members has the potential to strain relations within the extended family set-up," she said.
Another bride-Chiedza Nyamusakura -told the Daily News on Sunday that the unpredictability of lockdowns and travel bans influenced her decision to have her lobola and her wedding on the same day as her husband was based abroad.
'My husband is not based locally, so for my family to make him come in December for the lobola and then ask him to come back later in March for the wedding seemed problematic as we are in this Covid-19 era. You would find at times travelling would be banned and lockdown measures would also be put so we decided to take advantage of the opportunity that he was around, we had to adjust," said Nyamusakura.
While others have bemoaned the 100-people limit, Nyamusakura has described it as a blessing in disguise for the newlyweds which gives them the opportunity to celebrate the big day with close family members.
"As you know culturally, our tradition dictates that during your lobola only your immediate family such as your fathers, aunts should be present and so doing the roora and wedding on the same day allowed me to celebrate my big day with my loved ones instead of having many people I did not know," Nyamusakura said.
Even before the pandemic, wedding planning was never easy. In fact, it is almost unheard of to hear that someone had a smooth ride when it comes down to planning every detail for the big day. According to wedding planner Kudzai Maumbe, due to the Covid-19 pandemic, planning for nuptials has become a lot harder due to various restrictions that have been put in place to contain the viral disease.
"It becomes so difficult trying to plan a wedding during these times because of the uncertainty around Covid-19. The reason being you can wake up the next morning to hear that new restrictive measures have been put in place and it alters your whole plan .It also is difficult trying to plan for guests that will be coming from abroad because of travel bans, so I would say it really has been difficult," said Maumbe.
She also stated that she has learnt to adapt to planning smaller weddings, something that is not very common in Zimbabwe as most people gravitate towards bigger weddings.
"As a wedding planner I have learnt to adapt to the new normal, we try to do virtual weddings at times but the challenge is finding proper equipment to facilitate that. I noticed even in the media sector here in the country they also face the same equipment challenges," said the wedding planner.
by
Dionne Kanyowa
STAFF WRITER