PACIFIC Cigarette Company (PCC) has unveiled a rebranded range of its pegasus and branson ciggies, as it seeks to reinforce and expand its dominance in the Zimbabwean market.
Created in 2008, the two brands form a critical component of the tobacco processor and whose flagship range, includes pacific storm, breeze, mist, blue and acacia – and the new product will now come in toasted, and menthol variants to be distributed by Arthur Molai's Dianomis Distribution Services.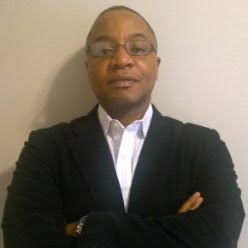 "Pegasus and branson have always been part of our brand portfolio, catering to select markets and offering world-class quality, and flavour at affordable prices. By expanding our offering, we will be providing more choice to these discerning customers..," PCC general manager Itai Watinaye said last week, adding their motive was to "continue adding value to Zimbabwe's agricultural produce and bringing pleasure to smokers through a diverse range of cigarette" in the region.
"With this launch … we are making our commitment to continue giving the consumer a wider choice and greater value, while also ensuring our quality products are available in every corner of the country through our distribution network," he said.

While emphasising that pegasus will also be available in the Hong Ma – flying horse – variant produced to cater for the Chinese market across the sub-continent, Watinaye said the product was introduced last year and will be distributed by Empire Tobacco.
On the other hand, its toasted series will "contain a blend of choice Zimbabwean and international leaf flavours to produce a strong and satisfying smokers' palette", while the branson menthol and flame brands will "provide a mellowed-down cooling, and jolting taste that smokers crave for sometimes".
Founded in 2002 as the first indigenously owned cigarette company in the country, PCC has made great strides to break the stranglehold of multinational companies by growing its market and coming up with empowerment initiatives that have benefited thousands, including the creation of 100-plus independent sales distributors. 
The company's success over the years has been based on its production of quality products at its ISO-certified factory in Harare and solid partnerships it has cobbled with some major global players.
As a result, the 20 year-old cigarette manufacturer now "accounts for a significant portion or amount of total fags sold in Zimbabwe".
Apart from sponsoring local sporting, musical and other social activities, group founder Adam Molai also runs an extensive philanthropic initiative under his family foundation or trust.
Last year, the serial entrepreneur and African industrialist – with interests across the tobacco, retailing, energy, property development and manufacturing sectors – launched a US$2 million Jua fund to support ambitious traders and merchants on the continent.