MEMBERS of Parliament want a review of the law which allows political parties to recall their legislators from the august House.
This comes after the country recently held 28 parliamentary and 117 local government by-elections which were mainly occassioned by recalls of MPs and councillors by opposition parties.
Leading the charge in the National Assembly on Tuesday, Citizens Coalition for Change (CCC) MP Tendai Biti said allowing political parties to change the composition of Parliament willy-nilly had the effect of undermining its independence.
Biti, who is MP for Harare East, said recalls were an affront to democracy and also undermined voters.
"Parliament is so important and in the Constitution the doctrine of separation of powers is entrenched. It derives its power and authority from the people.
"Only a few minutes ago, at least 28 new Members of Parliament were sworn in. The majority were sworn in arising out of unnecessary and illegal recalls. "It is important to protect the independence of Parliament. Parliament has a key oversight role spelt out in Sections 114 and 119 of the Constitution," Biti said.
"In that respect, if there is to be any change in the composition of Parliament, there is only one person who can make that decision.
"It is the people of Zimbabwe … Any process that obviates and undermines the people is undemocratic.
"This Parliament must protect itself against processes that are undemocratic and undermine people," Biti added.
Norton legislator Temba Mliswa, with the backing of several other MPs, also raised constitutional issues about the recall clause, rallying legislators to debate the matter with a view of having it removed.
"The Constitution is from the people. Section 129 (1) (k), which your political parties assented to, gives the power to the political party to recall you. I moved a motion here for all of you guys to contribute.
"I am quite sad that you ignored it and you see it fit to say Parliament must be empowered. The Constitution is very clear.
"The Constitution must be amended so that you are not whipped. Let us change the laws for the betterment of the people.
"That clause is painful because you have gone through it. I have gone through it. So, I now know how to master it," Mliswa said.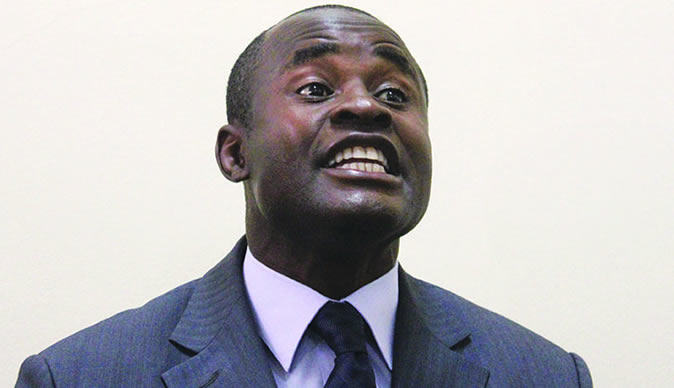 In his response, National Assembly Speaker Jacob Mudenda advised MPs to follow proper procedures if they were unhappy with the recall clause.
"As I said and have been reinforced by Hon Mliswa, if you are unhappy with Section 129, you know the route to follow in terms of constitutional processes," he ruled.
All this comes after many opposition MPs were recalled from Parliament last year by the MDC, at the height of ugly brawls between its leader Douglas Mwonzora and his rival Nelson Chamisa.
The recalls were also extended to local councils where many were jettisoned from their posts.
A two-thirds parliamentary majority is needed to pass a constitutional amendment, which is a tall order given that MPs are whipped into line by their respective parties ahead of major changes in the National Assembly.