RUTENDO Bev Mutangadura-Sande, who has just released a book titled 'Man of God,' is one apple that duly fell close to the tree.
Bev, as the just-published writer is fondly known in the tourism sector where she has acquitted herself with distinction as the managing director of Avis Budget Group, is the daughter of veteran writer Colette Mutangadura, 77.
Among other accomplishments, Bev's mother is widely known for the popular 1983 book 'Rinonyenga Rinohwarara' which was published by Mambo Press and 'Rutendo: the chief's granddaughter' — a Zimbabwe School Examination Council (Zimsec) 'O' Level English Literature syllabus set book.
Though Bev literally grew among books and would regularly help her mother tidy up manuscripts, she never imagined herself becoming a writer.

"I was acquainted with works of writing through my mother who is a published writer.
"I regularly helped my mother as she went about her writing and I still do. In assisting my mother, I began to take interest in the writing process but even then becoming a writer never seemed like a possibility," she told the Daily News on Sunday.
"My mother was impressed by my innate writing challenge. She then challenged me to take up the art.
"She would say 'Your contribution to my works tell me that you are a writer yourself, why don't you write?"
Bev, however, struggled for a long time to find a story line that she could weave into a novel until an idea dawned on her.
"I decided to focus on topical issues of the day — gender-based violence (GBV), economic challenges, girl child empowerment, entrepreneurship and the need for support structures for mental health stability. 

"That is how 'Man of God' came about," she said.
The provocatively titled 'Man of God' is about a man of cloth who abused the trust reposed in him by continually inflicting violence on his wife.
The book debunks the myth that respectable and influential members of society don't inflict gender-based violence on their spouses and that it is only lower class people practise the vice.
 Among other themes, the book addresses the impact of gender-based violence, not only on the spouse, but also on the family unit as a whole.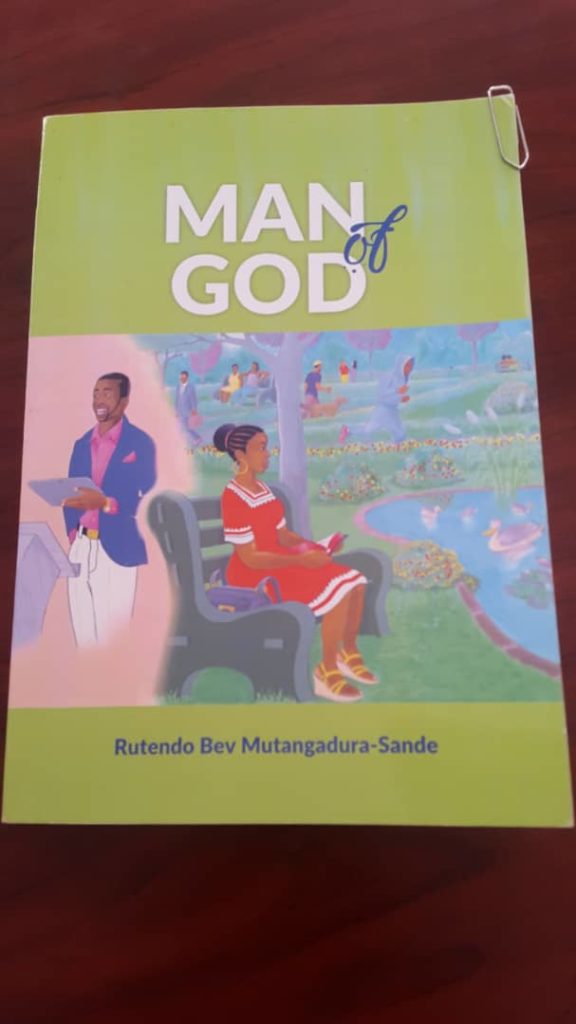 It also tackles mental health issues which often occur as a result of gender-based violence as well as the need for support systems.
Other issues that pervade the book include girl child issues, entrepreneurship, patriotism, culture and mentorship. More importantly, the book succinctly brings out how most victims of gender-based violence find it difficult to disclose their ordeal due their fear of harming their standing in society.
But does the man of God-the book's protagonist — exclusively represent the clergy?
"The answer is no. Although the story line itself focuses on a man of the cloth, he is just representative of spices, who despite being respectable and influential, still perpetrate gender-based violence.
"Often issues of gender-based violence are spoken of as if they are related to rural communities and lower income societies yet GBV is prevalent in esteemed and respectable homes.
My aim was to shine the spotlight there. My intention was to provoke debate around GBV so that we tackle this vice more effectively," said Bev.