CANADA based author, singer and philanthropist Zeb Tsikira has described his recent visit to Zimbabwe as "nostalgic and fulfilling."
The 37 year old author of the book You Can't Save Your Way to Wealth who is also into promotion of music has been away from home for almost a decade.
"The stay was nostalgic, refreshing and fulfilling. A lot has changed mainly due to Covid-19. The pandemic brought untold suffering to the society," Tsikira said.
Accompanied by wife Colleen, Tsikira urged fellow artists and other successful Zimbabweans to continuously consider the plight of the less privileged people during the ongoing Covid-19 induced national lockdown.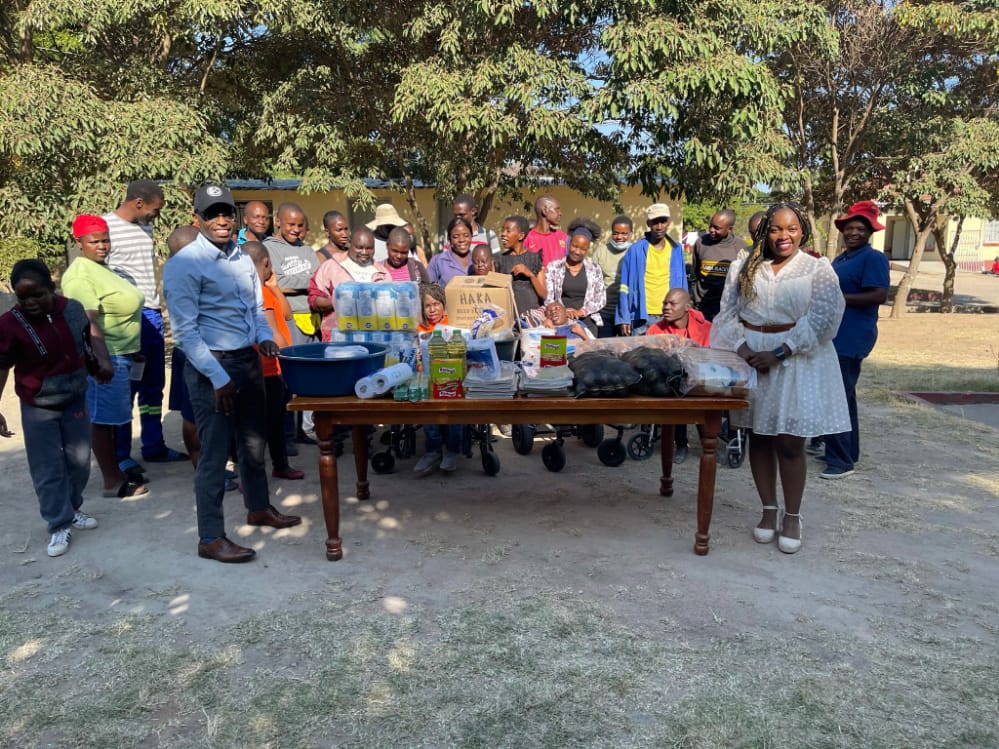 "During the stay, we visited a number of less privileged communities including L'Arche Zimbabwe where we interacted with dozens of people with intellectual disabilities. We got to understand them more. They need love and we urge fellow Zimbabweans to find time for them and help," Tsikira said.
During their stint in Zimbabwe, The Tsikiras managed to help L'Arche Zimbabwe with an assortment of goods including some groceries and stationery among others.
Time Bulawa, L'Arche Zimbabwe leader, commended the Tsikiras for the timely boost.
"In times like these, people are concerned and focussed more on their lives, but the Tsikiras chose to spend their time with us. We are so grateful and praying their love and support will not stop with us," Bulawa said.
Being a force to reckon with in showbiz, Tsikira, somehow, fell in love with L'Arche Zimbabwe owing to its artistic nature.
"We create placements where people with intellectual disabilities find meaningful engagements. The placements are sheltered workshops that capacitate and provide occupational therapy. These include crafts workshops which make beads among other things.
"Our desire is to provide an environment that showcases the talents of people with intellectual disabilities. As a community we face problems of lack of resources. It's difficult to find food and relevant equipment to create a conducive environment for them," Bulawa said.
Tsikira revealed to the Daily News that he enjoyed working with local musicians during his stay.
"We mingled with some of the local artists and shared notes. We got the opportunity to record new songs and shoot some videos," Tsikira said.
He said he had missed Zimbabwe's weather a lot.
"We have the best weather in the world. Surely the visit to Zimbabwe was nostalgic and refreshing."