ZIMBABWE's first independent television station, 3Ktv, celebrates a full 12 months of live and uninterrupted broadcasting today, as the history making free-to-air channel continues to grow from strength to strength.
The channel — which was licenced in November 2020 after coming tops in a competitive and public bidding process — went on air amid palpable excitement on February 28 last year, becoming the first licensed private commercial station to operate in the country since television was first introduced in the then Southern Rhodesia in November 1960.
 An ecstatic Pilate Machadu, the Group CEO of Jester Media Services (JMS), the owners and operators of 3Ktv, told the Daily News yesterday that the story of the station was "a minor miracle" — with the channel having already achieved things that were beyond the company's wildest dreams when it went live in 2022.
"It is true that we were always convinced even before we launched 3Ktv that the station would do well, but one year down the road it is exceeding even our most bullish expectations all round, which is absolutely wonderful, especially given the current challenging operating environment.
"It really feels like yesterday when 3Ktv became the first of the country's six licensed private, freeto-air stations to go live on the 28th of February last year. "It is also great to see that Zimbabweans love 3Ktv. Indeed, the overwhelming majority of our hundreds of thousands of viewers say that they are wowed by the variety and quality of our 24/7programming.
"Not surprisingly as a result, 3Ktv remains well ahead of all our initial projections, including in terms of critical viewership numbers and the advertising support that the station is getting from our much-valued business partners," Machadu said.
"This fantastic performance is thanks to Zimbabweans who are making us great, as well as our diligent and hard-working staff across the JMS Group who are ensuring that 3Ktv remains at the top, as seen in the many accolades that the station has received.
"It would also be remiss of me not to thank the many production houses and artistes who have contributed so much to making 3Ktv the broadcasting sensation that it has become over the past 12 months.
"To say, therefore, that we are excited about what the future holds is an understatement, as we are confident that things can only get better for 3Ktv and the rest of the JMS Group's media assets that include the iconic Daily News, the Daily News On Sunday, The Financial Gazette and Business Live," Machadu added. Meanwhile, about 200 select people — featuring the "who is who" of government, local business, politics and civil society — will gather in Harare on Friday evening to toast to the station's remarkable first birthday on air.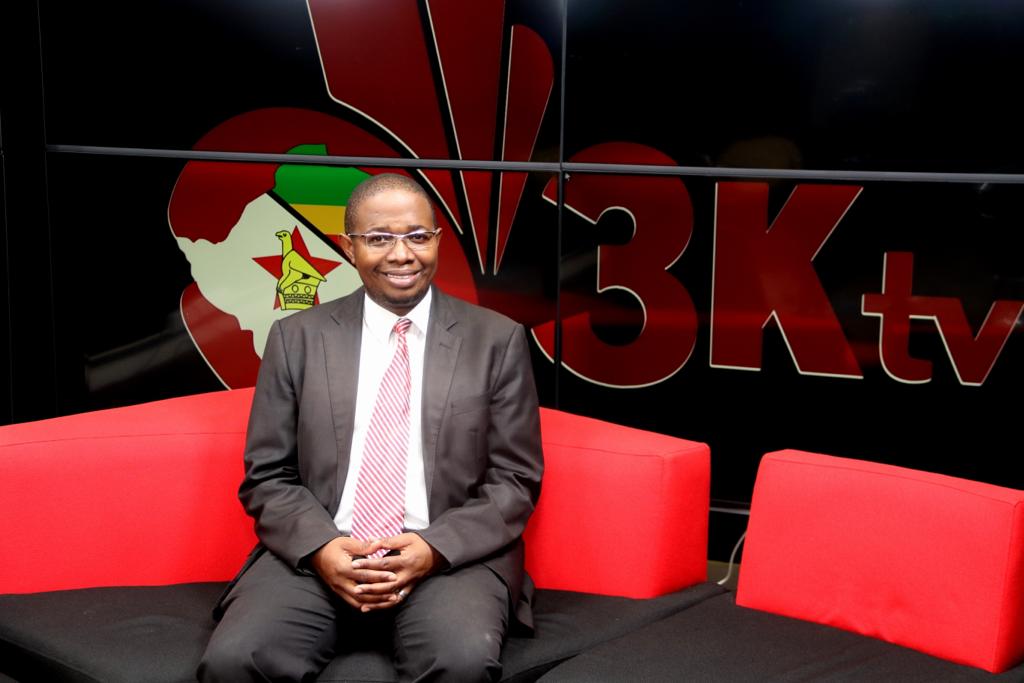 Entertainment for the invitationonly bash will be provided by some of the country's top artists. In the meantime, the country's fastest-growing television station continues to shine. This comes after the station and Jester Media Services' Group Editor-in-Chief, Guthrie Munyuki, recently bagged major awards. 3Ktv's much-followed news and current affairs programme, Vantage, was named 2022's
"Outstanding Television programme" then by a reputable organisation at the glittering awards ceremony which was held in Harare. To top it all, Vantage host — Munyuki — was also adjudged a 'Distinguished Editor' for his leadership role at 3Ktv's iconic sister media operations. The awards were sponsored by Perfection Media, the publishers of ZCN and Masters Magazine, which is chaired by well-known banker and businessman Nigel Chanakira.
Commenting on those awards, Munyuki expressed his delight that 3Ktv and the entire JMS Group continued to do exceptionally well despite the keen competition and challenging operating environment. "This is all testament to the hard and diligent work of the group's staff and leadership. May this long continue.
"In the case of Vantage and 3Ktv, I would like to especially pay tribute to my producers for the great work that they do behind the scenes. I share this award with them," he said. According to a report of the non-partisan Zimbabwe All Media Products Survey (ZAMPS) for the first six months of 2022, that was finalised when 3Ktv was just three months old, the privately-owned station was confirmed as the most watched Zimbabwean channel on satellite.
The ZAMPS report also showed that 3Ktv was more popular overall in Zimbabwe than South African channels, which include those under the stable of the giant South African Broadcasting Corporation. 3Ktv was licensed in November 2020, after taking first place in a competitive and public bidding process. It went on to become the first licensed private commercial station to operate in the country since television was first introduced in Zimbabwe.
Zweli Sibanda, the Managing Director for the JMS Group's Broadcasting Division previously told the Daily News that there was an enormous appetite for "excellent, independent and locally-produced television content in the country and among Zimbabweans in the diaspora" — such as was being provided by 3Ktv. "Indeed, and with the tag line 'The Best of Zimbabwe', 3Ktv is meeting this hunger for excellent and riveting, 24/7 television programming.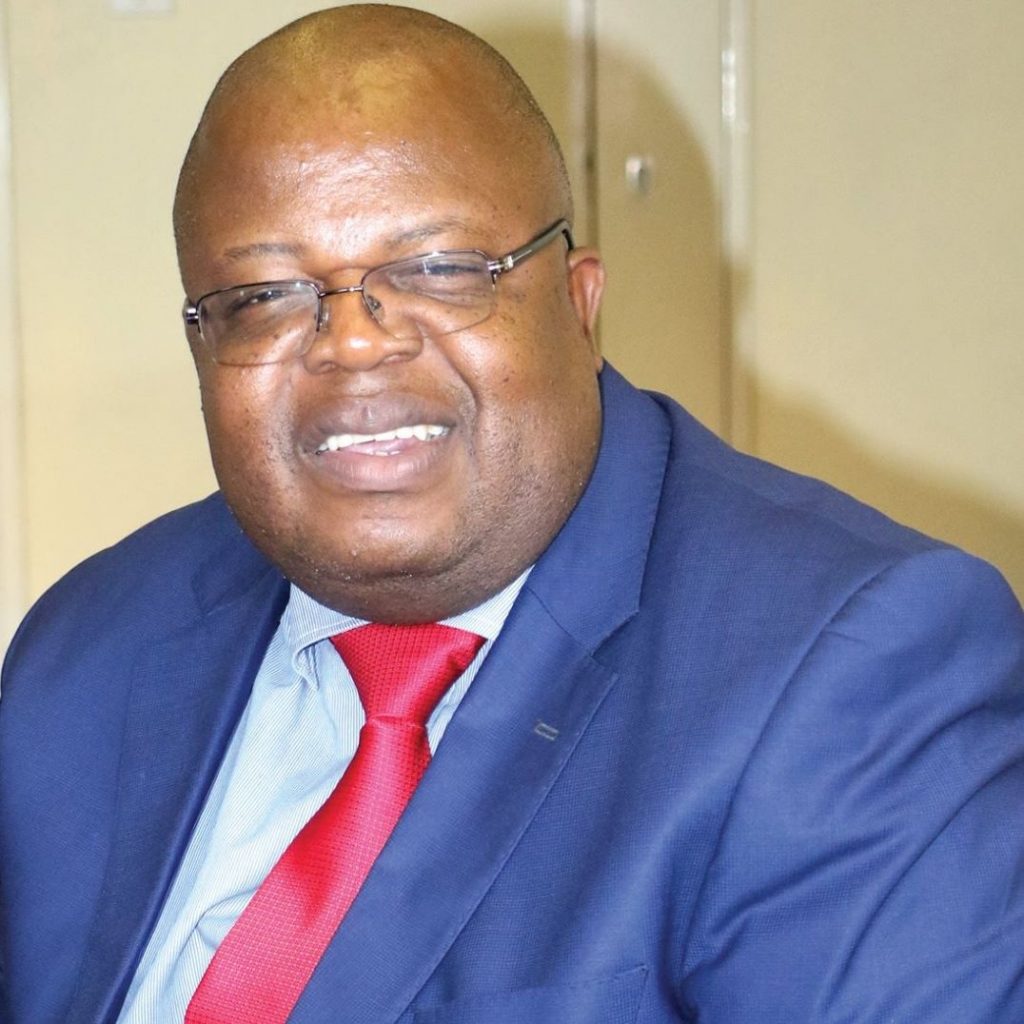 "The station has been a gamechanger in local broadcasting and in terms of the production, marketing and consumption of TV products. "The support that we are receiving from both viewers and our business partners is most pleasing and well beyond what we expected to get so early into 3Ktv's short life.
"We do not take this amazing support from our stakeholders for granted, and we pledge to them that we will continue to aspire to do even better going forward," Sibanda said then. Sibanda added that 3Ktv was a boon for business, as it offered commerce and industry the much-needed broadcasting marketing choice that had been missing for decades.
"Advertising on television is very effective in terms of reaching large audiences frequently and quickly — given the ubiquitousness of TV sets in the country. "Another one of 3Ktv's advantages for our business partners is that we are on MultiChoice's DStv platform which has very high engagement rates.
"Our rich programming menu also offers the benefit of excellent audience targeting, which has long been a part of TV marketing — such as advertising at certain times of the day and on certain programmes to make sure that one hits the people who are likely to be watching 3Ktv at a particular time," Sibanda said then.