CURTIS Richardson is a globally respected producer, songwriter and AnR. Curtis is well educated and holds a journalism degree that has helped him with both his roles as a songwriter and AnR. The man is as decorated as they come. He is a multi-platinum & grammy nominated star. He has written and produced tracks for names such as Jennifer Lopez, Rihanna, David Guetta, Tiesto, John Legend and several other global superstars. Curtis is a NARAS voting member who has also won BMI and SOCAN awards. The man is the embodiment of globalism as he is also highly touted as a KPOP, JPOP and MANDOPOP creator. Moreover, he is verified on instagram and other social media platforms under the name @curtisricha.
Q) How was it working with Jennifer Lopez?
A) "Well I first started working with JLo before she was mainstream. She came at a time where the world was itching for a breakout latino star. At the time, it's safe to say JLo was a pioneer not only in the US but also around the world. To date she is one of the biggest stars worldwide but it was not always this way. Jennifer was extremely hardworking and determined when I first started working with her. She actually had a day job and needed to balance that with the music. Combine all that with the pressure of being a latino during a time where not many latinos were global superstars, then you can really see how JLo was a pioneer. To this day, she is one of my favorite artists to work with".
Q) What are your thoughts on musicians becoming big without the help of a record label?
A) "You have to understand that record labels are like machines when it comes to artist promotion. The top tier record labels are exceptional when it comes to branding an artist and providing exposure to a global audience. If your question is whether artists can be filthy rich without record labels, then the answer is definitely yes! Take ChanceThaRapper for instance, he is independent and extremely affluent. However, if your question is whether an artist can become as big as Nicki Minaj or Drake without a record label, then I have to lean on the side if not. Not to say it's impossible but it's fundamentally difficult and unlikely".
Q) What tough-love advice would you have for aspiring musicians today?
A) It's not easy! It just isn't easy. The music industry is very much cut-throat. You can gain or lose relevance so quickly. The volatility of music fans is simply astonishing and without careful planning and strategy, almost any artist can start becoming irrelevant very quickly. Obviously you have the Beyonce's, Snoop Dog's and JLo's who are household names globally meaning they are unlikely to ever become irrelevant. However, that's part of the issue. We have young artists who try and mimic exactly what these huge stars are doing while failing to understand that it took years for those superstars to reach those positions where they can make 1 album about anything without promoting it on Instagram and it becomes a hit. Today's artists need to understand that the music game costs money, requires time & effort, demands creativity and also usage of social media such as tiktok and facebook to promote upcoming tracks. Artists also have to be willing to adapt to trend changes in order to become relevant and perhaps even one day become the trendsetters".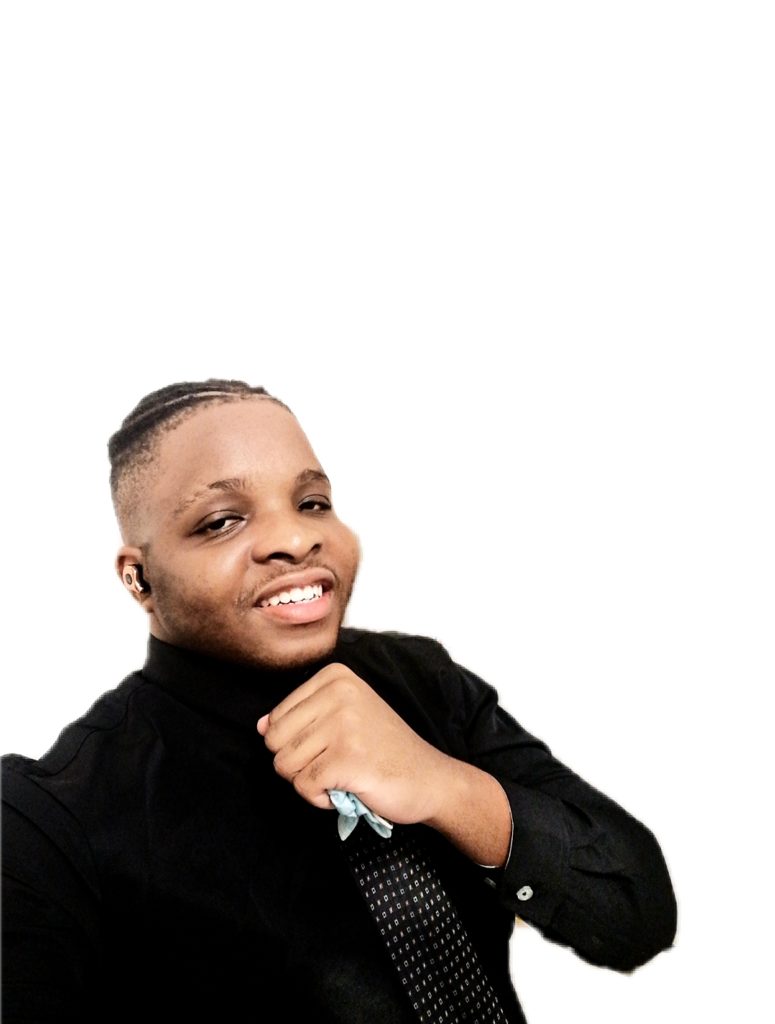 ▪️About The Celebrity Host/Interviewer;
Charles Myambo is a #1 best selling author in multiple genres. His latest book which is already a #1 best seller is titled "Powerhouse Voices: Amazing Experiences On Clubhouse". Charles is also an Actuarial Scientist by profession and he is the esteemed founder of the rapidly growing celebrity community called Team Smooth. There is a long list of world renowned public figures that Charles has had the honor of working with and partnering. In his most recent #1 best selling book known as Powerhouse Voices, Charles worked with very notable co-authors such as Michael Graziano, Natasha Graziano, Naleighna Kai and Laura Bilotta. Natasha Graziano is well known for being covered in Forbes as the #1 female motivational speaker under 40 worldwide. She has a massive following on all social media platforms, having over 10 million followers on Instagram alone. Her husband Michael Graziano who is also a co-author of Powerhouse Voices is a globally acclaimed writer. He writes for huge publications such as Forbes and Entrepreneur. Michael Graziano is also the youngest Canadian to visit all 193 UN nations in large part due to his world tours as a beloved and famous writer.
Naleighna Kai is a direct business partner of Charles and she is the main author in the #1 best seller "Powerhouse Voices: Amazing Experiences On Clubhouse". Naleighna is arguably one of the greatest authors to ever hail from the USA. She has several dozen #1 best seller books across several genres. Laura Bilotta who has also worked extensively with Charles is one of the greatest celebrity dating coaches worldwide. She owns the hugely successful event curation and matchmaking company known as Single In The City. In addition to these hugely notable peers, Charles has also shared stages with names like Tiffany Haddish, Paul Davison, Grant Cardone and many more. Grant Cardone is widely recognised as a billionaire who has revolutionized the real estate industry. Paul Davison is a tech & social media mogul who is most well known for being the leading creator of the Clubhouse app.
At the time of writing, Team Smooth has organized four celebrity interviews which were hosted on the Clubhouse app. There was an interview with Oprah Winfrey's prodigy Julian Brittano. Following that, there was an interview with Justin Bieber's multi-platinum and grammy award winning producer, James Worthy. He is well known for working with names such as Dr. Dre, Future, Fetty Wap, Jaden Smith, Asian Doll and several others. Then most recently in the month of March, there was an interview with Rihanna's producer by the name of Curtis Richardson alongside another music oriented guest by the name of K-Fresh who has over two million followers on Instagram alone. Curtis Richardson is also widely known for significantly helping build industry icons like Tiesto, John Legend, Jennifer Lopez and David Guetta to name a few. Preceding all these celebrity events was the very first celebrity interview hosted on the 29th of January 2022. The interview was with Cardi B's doctor by the name of Dr. Catrise Austin. Her clients include Soulja Boy, ASAP Rocky, DJ Khaled, Common, Wendy Williams, Busta Rhymes and many more. Prior to hosting all these celebrity events, Charles also used to facilitate huge business networking forums among your everyday regular working class people. Those virtual networking forums helped create countless opportunities for thousands of different people worldwide.
Since 2019, Charles has passionately worked with and represented a variety of celebrities from all over the world. Later on during 2019, Charles would go on to establish the celebrity community known as "Team Smooth" using the strong connections he had built with the multitude of celebrities he had worked with prior. The Team Smooth brand also owns a YouTube channel with thousands of subscribers which is in partnership with Knowaging Media. Several hundreds of celebrities worldwide are represented by Team Smooth which has a vision of unveiling the best parts of all celebrities i.e. their humanity. Priorities for the celebrity community include, facilitating mutually beneficial connections among celebrities, ensuring creation of lucrative opportunities as well as positive branding for the celebrities involved and most importantly using the collective influence of all these celebrities to propagate positive change especially in raising awareness for charities in need. Team Smooth is currently not a registered company and is not profit centered but can be best described as a fast growing community of celebrities from every corner of the earth.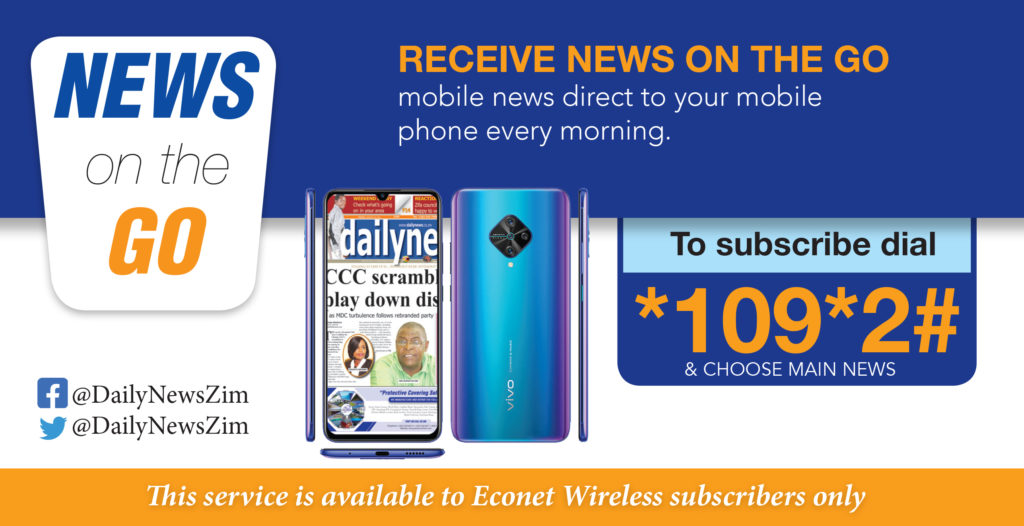 Charles' Mission To Help Charities
The celebrity interviews which Charles and his team (Team Smooth) curate are strongly targeted towards raising awareness for various charities in need worldwide. At present, Charles does not generate any revenue for himself when he hosts/interviews celebrities or curates celebrity events. He is actually not taking a single cent for himself from his recent #1 best selling book. What drives him the most is to provide for others largely because of his past and how he would be destitute if people had not shown him kindness. At a certain stage in his teens, Charles was on the verge of being homeless which is why it's extremely important to him to help donate to charity. Charles envisages utilizing his rising celebrity community to help generate awareness for obscure or unknown charities, help with fundraising for charities, help direct charity campaigns and also motivate the less fortunate to keep fighting in life. He has a very soft spot for orphanages having been an orphan himself. He has donated to and also served for charities/foundations such SOS, Face The Nation and several relatively unknown charities in need.
Charity work has always been extremely important to Charles so much so that he started donating to charitable causes as early as the age of 13. Charles would save up 50 cents everyday by opting to walk instead of using transport when traveling to and from terminals en route to his school. Each year since the age of 13, he would raise over a hundred US dollars. He gave all of the money he would make to homeless people, church charities and church offerings. At the time, Charles was based in Zimbabwe after relocating from Botswana following the untimely death of both his parents. His childhood was extremely challenging. He spent many of his teenage years battling suicidal thoughts. Charles actually made two attempts on his life, once at the age of 12 and again at the age of 13. There was nothing random about these suicide attempts. Each suicide attempt was preceded by the loss of a parent. Charles had a very strong bond with his mother who he unfortunately lost at the tender age of 12. The very next year, Charles would lose his father at the age of 13. In subsequent years, he would lose more family members. By the age of 14, Charles had lost all four grandparents in addition to losing both biological parents in years prior.
Charles only has two direct family members who are still alive i.e. his older sisters, Charlene Myambo and Samantha Myambo. Samantha became a highly touted supervising manager for the globally acclaimed conglomerate known as Walt Disney while Charlene majored in accountancy and worked for some large corporations. Charles himself would emerge as an actuarial scientist, #1 best selling author, a celebrity host as well as becoming an international keynote speaker. He credits everything to his faith in Christ and has seen God provide for him numerous times through the kindness of close relatives, friends and in some cases strangers. As such, Charles desperately wants to contribute more towards several charities because he once was in need of charity. He believes none of his experiences were a mistake and those experiences harnessed his passion to help provide for orphans, widows, refugees, health patients and destitute people all over the world.
LINKS;
☑️ Watch James Worthy's Full Interview;
https://www.clubhouse.com/room/MRndVeo5?utm_medium=ch_room_xerc&utm_campaign=YjQEODRaudG2J6RbDLzb4g-118130
☑️ Watch Julian Brittano's Full Interview;
https://www.clubhouse.com/room/M5GdNldp?utm_medium=ch_room_xerc&utm_campaign=YjQEODRaudG2J6RbDLzb4g-118130
☑️ Watch Dr. Catrise Austin's Full Interview;
https://www.clubhouse.com/room/MKgl8oQM?utm_medium=ch_room_xerc&utm_campaign=YjQEODRaudG2J6RbDLzb4g-118130
☑️ Charles Myambo's Personal Social Media Links;
▪️Instagram Link;
https://www.instagram.com/p/CbYcRemPn6C/?utm_medium=copy_link
▪️Clubhouse Link;
https://www.clubhouse.com/@the_voice_?utm_medium=ch_profile&utm_campaign=YjQEODRaudG2J6RbDLzb4g-114744
▪️YouTube Link;
https://youtube.com/channel/UCCMgDi_OGgoK-x7tWVtliCw
▪️Twitter Link;
https://twitter.com/BigChaz14?t=ksbU-qWVNMiSqH9a82rxFg&s=09
▪️Facebook Link;
https://www.facebook.com/charles.myambo.52
▪️Linkedin Link;
https://www.linkedin.com/in/charles-myambo-a5340b208
All Team Smooth celebrity events are in partnership with Lily Nicole and Tonya Schulz (@knowaging)