SEASONED female golfer Loice Chingono (LC) recently turned professional and is hopeful that the decision will inspire more local women to take up the challenge as she writes a new chapter in her golfing history. All eyes will be on her at the Harare Classic field that will tee off at Chapman Golf Club from April 13 to 15. She will be competing against male golfers. The former national team player became the fourth local female golfer after Claire Minter, veteran Jessie Nyakatawa and Rhoda Muridzo to take golf professionally. The Daily News Group Digital Editor Paul Nyakazeya (PN) spoke to Loice about her journey, plans and upcoming tournament. Below are excerpts of the interview
PN: Who inspired you to play golf?
LC: I was inspired by Odiline Kava (Managing Consultant for Vakoma Business World). I
saw her playing in 2009 and said to myself if women can play I also can and even hopefully do it better. By the of 2010 I was awarded the most improved golfer coming down from 36 handicap to 10 in one year. Ever since then I never looked back, I began playing for Zimbabwe within two years of my first tee-off.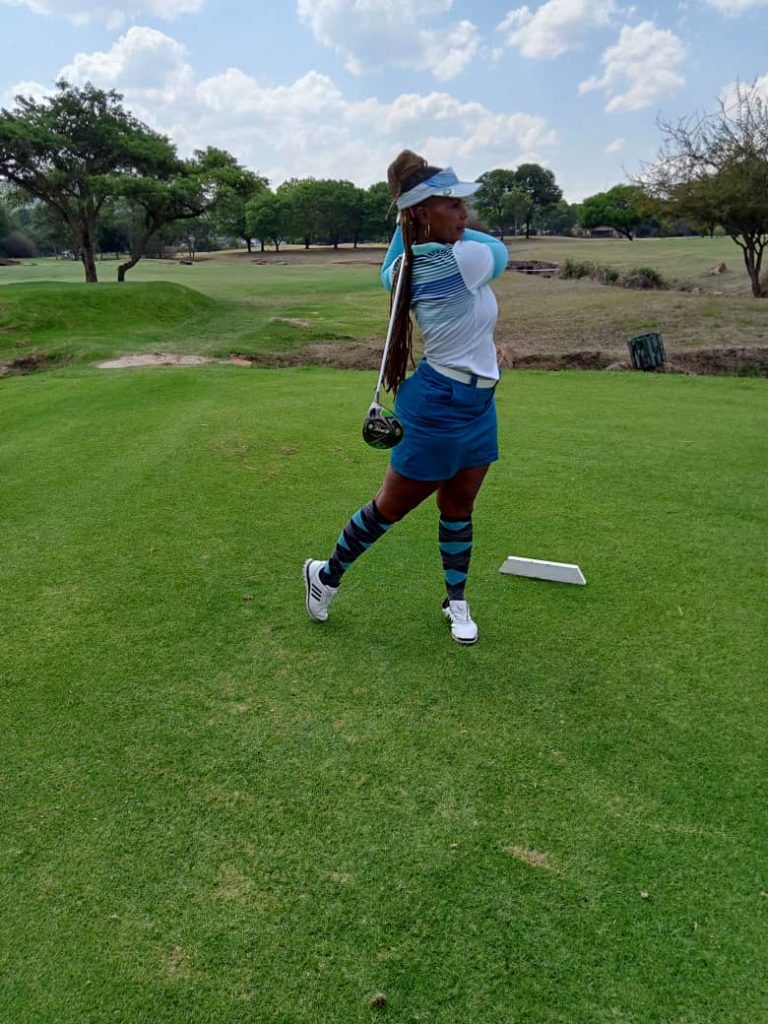 PN: Golf is said to be a compromise between what your ego wants you to do, what experience tells you to do, and what your nerves let you do. As you move to another level. How does it feel to turn pro?
LC: Turning Professional is very fulfilling but it is not a walk in the park. It's no longer kids play, this is the real deal, you have to establish a routine, you start your day in a systematic focussed manner and end it that way too. There are no shortcuts on the quest for perfection.
PN: Golf is the loneliest sport. You are completely alone with every conceivable opportunity to defeat yourself. How do you keep your cool and composure on the course?
LC: To stay cool and focused, I never allow negative thoughts or even allow my mind to wonder around. It requires focus and total commitment because every shot counts. You swing your best when you have the fewest things to think about. At times forget your opponents and play against par.
PN: Tell us more about the upcoming Harare Classic Golf Tournament?
LC: The upcoming Harare Classic Golf Tournament promises to be exciting since it is going to be my second as a Professional also on my home course. It is starting with a Pro-Am that's a golf day where professionals play and interact with amateur golfers as well as corporate world executives – that's on the 13th of April. The 14th to the 15th will be some serious work, it's strictly for professionals and the privileged top amateurs. The corporate world will be exhibiting their businesses and products throughout the tournament so am calling on corporates that have not entered to participate to come onboard. And this is like a litmus test for us Professionals to rate ourselves in terms of preparedness for the upcoming big event – the Zimbabwe Open 2022 in May.
PN: What advice can you give to upcoming young golfers, especially ladies?
LC: My advise to the upcoming lady golfers is that the sky is the limit, do not allow anybody to define your path in life, do it yourself and for yourself. Believe in yourself and claim your worth in the world. I hope I have inspired someone out there during my journey and will inspire more as the expedition continues. We are only four local female professionals and more than 60 male we need more women to come up.
PN: What have been the major highlights of your golf career?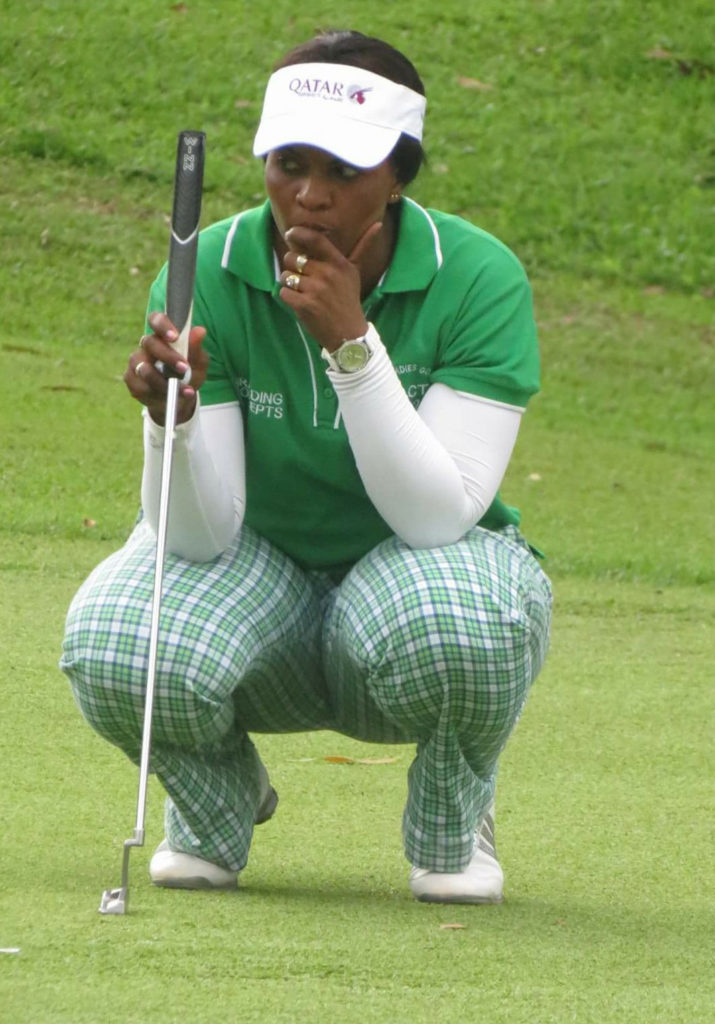 LC: My journey has been very exciting, of course with a lot of hindrances and hurdles but I prevailed as you can see how determined I am to be who I want to be. I was the most improved golfer in 2010 from 36 handicap to 10 handicap inside a year. That was when I told myself that I would not allow anyone to stop me. I played for Zimbabwe in All Africa tournaments, played and won in Uganda, Morocco. I also played in a number of African countries. In Europe I have played in Spain, Portugal, Netherlands, Turkey – the list is endless. Golf is a game you can never get too good at. You can improve, but you can never get to where you master the game.
PN:' One of the most fascinating things about golf is how it reflects the cycle of life. No matter what you shoot – the next day you have to go back to the first tee and begin all over again and make yourself into 'something.' Going forward, now that you have turned pro what can the sports world expect from you?
LC: Locally professional golf is male dominated but I will definitely claim my space. I am going to play with my male counterparts in order to sharpen my skill, then move over to the Sunshine Ladies Tour in preparation for joining the European Senior Ladies Tour. As of now I would be giving back to mentoring young girls to take up golf as a profession. No matter how good you get, you can always get better — and that's the exciting part.
PN: Who are your favourite golfers globally, both men and women?
LC: Golf icon Nick Price who put Zimbabwe on the spotlight in terms of golf and of course Tiger Woods you cannot talk golf without mentioning his name. As of the female golfers Annika Sorenstam and Laura Davies come to mind.