TANGLED, one of fast-growing national television station 3Ktv's most popular programmes, has been nominated for an Outstanding Screen Production award by the National Arts Merit Awards (Nama).
This comes after the Zimbabwe All Media and Products Survey (ZAMPS) revealed last year that the much-loved telenovela was the most watched programme on all Zimbabwean television channels that are on MultiChoice's Dstv platform.
A bouyant 3ktv head of programming, Lucia Kanyongo, said Tangled's nomination for the prestigious award, set to be announced in Harare on February 25, had not come as a surprise. "The nomination speaks to the quality of Tangled and 3ktv's entire programming, which the National Arts Council of Zimbabwe (NACZ), through the Namas, has now also recognised.
"Tangled is one of our flagship shows and we are elated with its nomination. The nomination cements 3Ktv's burgeoning reputation and standing as a broadcaster of choice for many television viewers and advertisers," Kanyongo said.
On his part, Tangled director Shem Zemura said the telenovela's nomination by Nama was "a victory for collaboration between his company and 3Ktv". "This nomination is testament to the power of diversity and collaboration.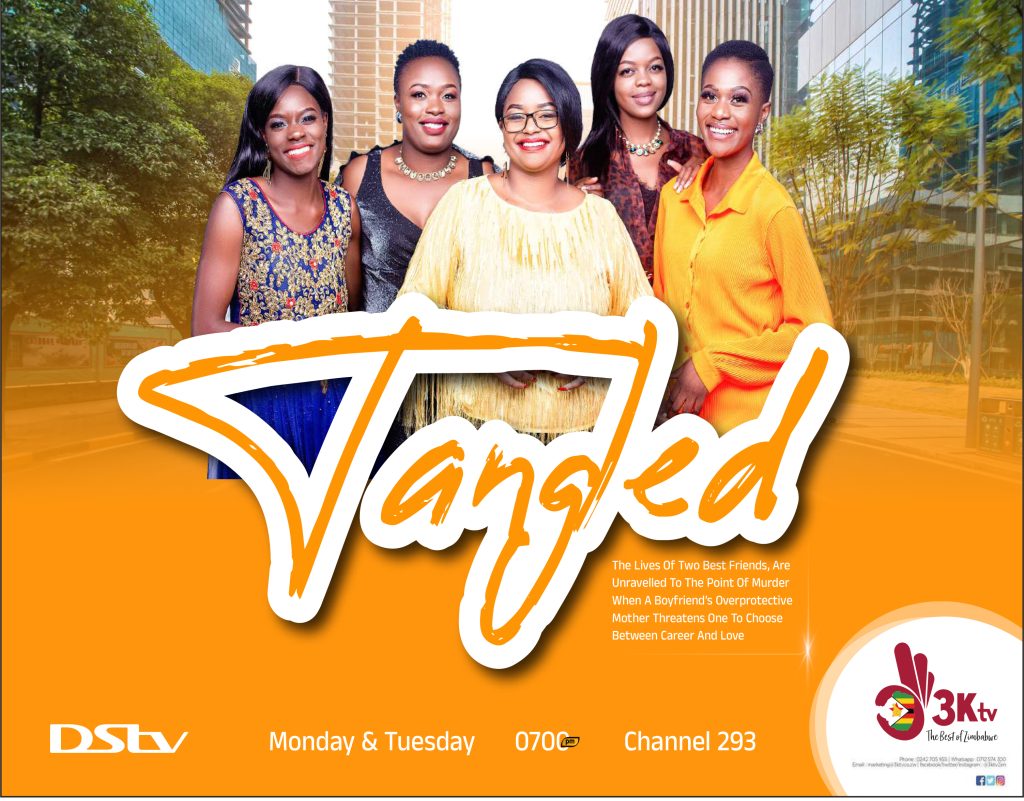 Tangled is a cocktail of minds from more than 120 people from different walks of life. "This is what makes Tangled special and worthy of the nomination from the National Arts Council of Zimbabwe," he said. Tangled airs on Mondays and Tuesdays at 7pm on DStv Channel 293, as well as on the Digital Terrestrial Television (DTT) platform for those with the requisite receiving equipment.
All this comes after 3Ktv's much-followed news and current affairs programme, Vantage, was last month named 2022's "Outstanding Television programme". To top it all, Vantage's host — Guthrie Munyuki, who is also Jester Media Services' Group Editor-in-Chief — was also adjudged a 'Distinguished Editor' for his leadership role at 3Ktv's iconic sister media operation, the Daily News.
The awards were sponsored by Perfection Media, the publishers of ZCN and Masters Magazine, which is chaired by well-known banker and businessman Nigel Chanakira. "Perfection Media Pvt Ltd is delighted to honour you with the Zim Community News Distinguished Editor Honorary award.
"In addition, your television programme Vantage, which focuses on societal issues, is also the ZCN Outstanding Television programme as it holds a mission alignment with our goals to empower communities through solution-based journalism
"In arriving at that decision, the judges were particularly impressed by your remarkable trailblazing journey that began as a journalist to become the Editor-In-Chief of one of the biggest private media houses in Zimbabwe.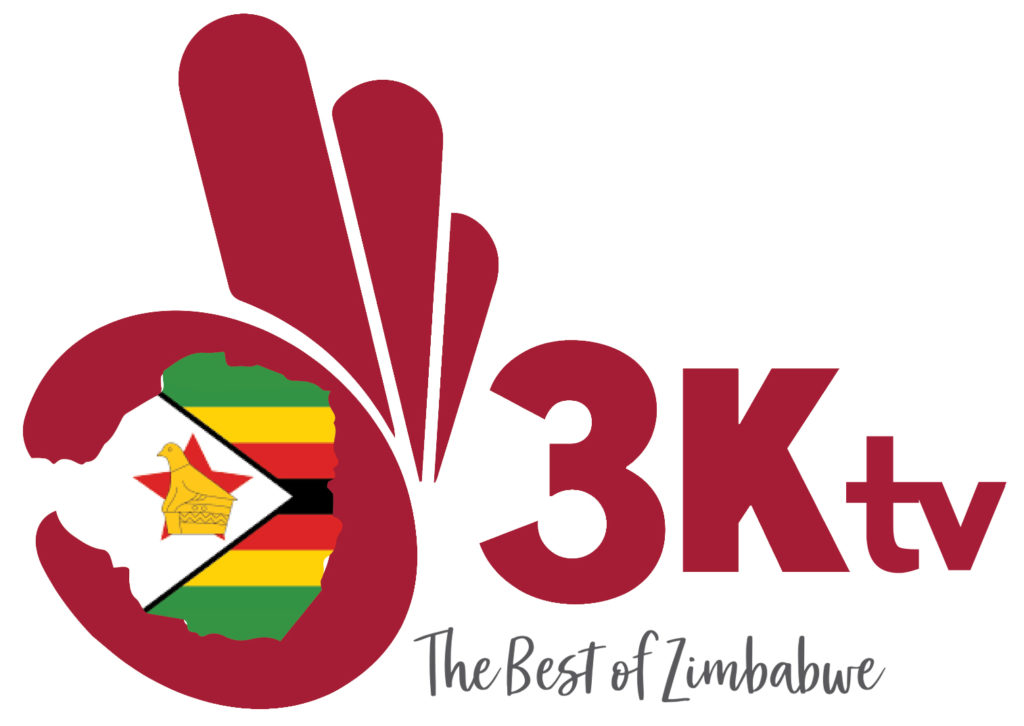 "As a social business, our community awards identify honour and acknowledge your passion, commitment and dedication to the social upliftment of our communities," said Perfection Media's editorial director, Albert Masaka, in his citation. Commenting on the awards, Munyuki expressed his delight then that 3Ktv and the entire JMS Group — which includes The Financial Gazette, the Daily News, the Daily News On Sunday and Business Live — continued to do exceptionally well despite the keen competition and challenging operating environment.
"This is all testament to the hard and diligent work of the group's staff and leadership. May this long continue. "In the case of Vantage and 3Ktv, I would like to especially pay tribute to my producers for the great work that they do behind the scenes. I share this award with them," he said then. Vantage, which is one of 3Ktv's flagship programmes, is a pulsating news and current affairs programme which airs every Thursday between 8:30 pm and 9pm. Meanwhile, 3Ktv continues to scale new heights despite being on air for less than a year, after becoming Zimbabwe's first private television channel to do so on February 28 last year.
Speaking to the Daily News recently, Jester Media Services' managing director for the Group's Broadcasting Division, Zweli Sibanda, said 3Ktv remained well ahead of all its projected viewership and advertising figures.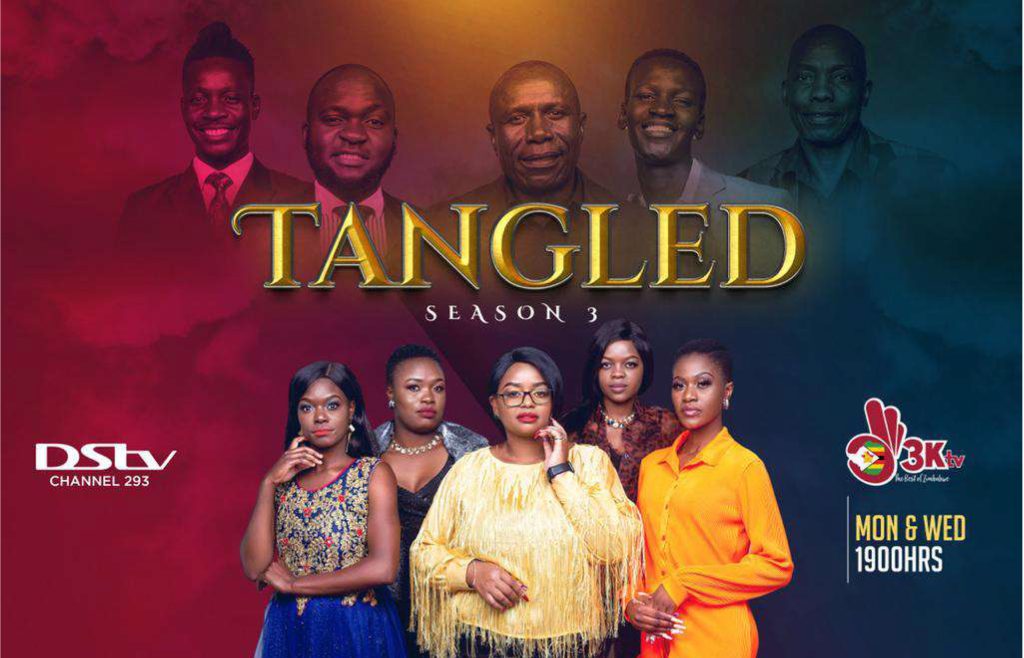 According to the latest report of the non-partisan Zimbabwe All Media Products Survey (ZAMPS) for the first six months of 2022, that was finalised when 3Ktv was just three months old, the privately-owned station was confirmed as the most watched Zimbabwean channel on satellite. In addition, the history-making, free-to-air channel continues to make significant strides on the digital terrestrial broadcasting front, as authorities slowly start to roll out the required set top boxes.
The ZAMPS report also showed that 3Ktv was more popular overall in Zimbabwe than South African channels, which include those under the stable of the giant South African Broadcasting Corporation. 3Ktv was licensed in November 2020, after coming tops in a competitive and public bidding process. It went on to become the first licensed private commercial station to operate in the country since television was first introduced in the then Southern Rhodesia in November 1960.