FIRST Lady Auxillia Mnangagwa, pictured, says the open prison system will help in the rehabilitation and reintegration of female prisoners into society and maintains the family fabric intact.
Speaking during the official opening of the country's first female open prison in Marondera on Wednesday, Mnangagwa described the launch as historic.
"I … give credit to the government … for approving the establishment … it is meant to meet the special needs of female inmates as well as serving as a vehicle for their rehabilitation, reintegration and empowerment to enhance their livelihoods after prison. It is also worth mentioning that Zimbabwe Prisons and Correctional Services has since moved from the primitive way to a correctional thrust that caters for the correctional approach," Mnangagwa said in her keynote address.
"These females who are mothers in general by nature of their matrimonial roles and instinct are the custodians of our Ubuntu (hunhu), family fabric and medium of unity. Thus, opening of such a facility is quite conducive for promoting and maintaining family as the main agent of socialisation. This sector will provide them with precious time and wider opportunities to keep in touch with their children and families as it also serves as a hallway home," she added.
The female open prison comes after the successful implementation of the male version — Connemara, set up in the year 2000 in Midlands province.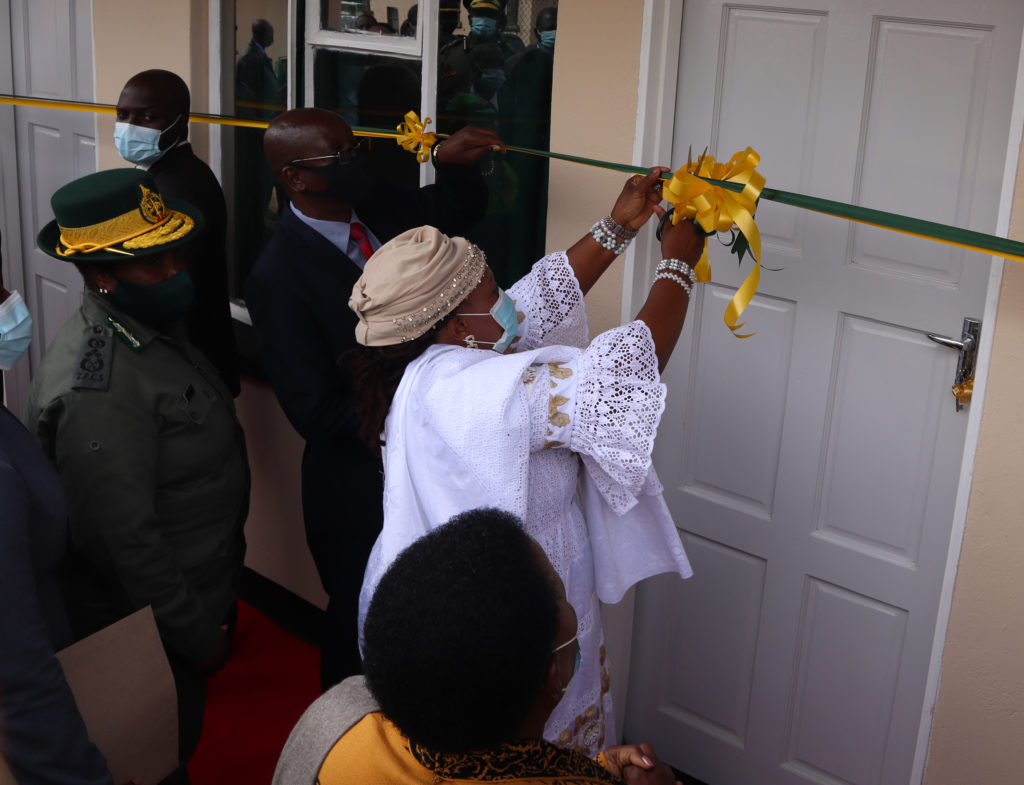 The new facility, which currently houses 30 inmates, with a capacity to accommodate 500, is set to provide female inmates with specialised needs and a relaxed environment for their further rehabilitation as they wind down their respective sentences.
"Based on the success stories experienced at Connemara towards offender rehabilitation and reintegration as articulated by the then commissioner general, the late Paradzai Zimondi, considerations were thus made to establish a similar institution for female inmates.
"This signifies the observance of rights of inmates as well as empowering them with knowledge and life skills which are focused on moulding and preparing them to a decent life upon discharge from correctional institutions … Most females commit crimes of passion and it remains so. It is so disheartening that they always serve their sentences in closed systems," she said.
Speaking at the same event, Mashonaland East minister of State for Provincial Affairs and Devolution Apollonia Munzverengi said women can do anything that can be done by men.
"Male inmates at Connemara in December were given leave to enjoy the festive season with their families. If men tasted fruits of the open prison it is our conviction that the girl child should also get the same opportunity.
"It is through our quest to have transformed prisons across Zimbabwe that has led to the successful launch of this event," Munzverengi said.