With phase I and II already proving to be enormously beneficial, Zimbabwe yet again seeks to further enhance its digital transformation program through the launch of Mobile Broadband phase III Project recently.
Adding to this, President Emmerson Mnangagwa mentioned that Mobile Broadband (MBB) Phase III Project would not have come at a better time than this.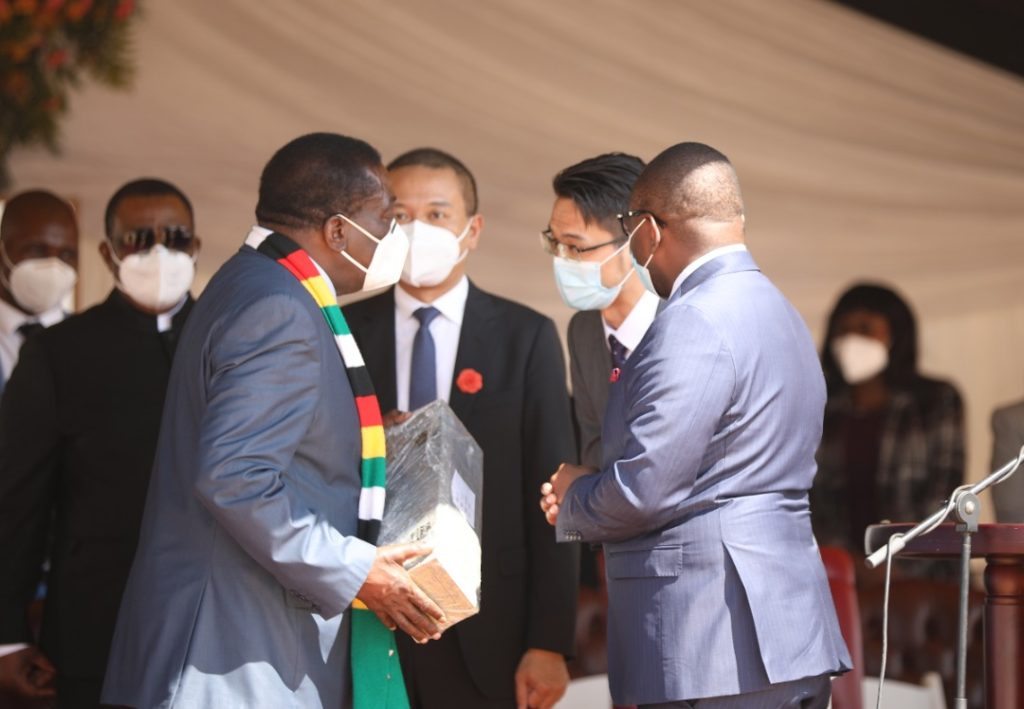 Vice president Constantino Chiwenga delivered a speech on behalf of Mnangagwa during the launch of Zimbabwe's Mobile Broadband Phase III Project.
Chiwenga explained that the project has elated the Zimbabwean Government and its people since it comes at a time when most of the activities have shifted from being off-line to being on-line.

Government commended the ties between China and Zimbabwe stating that the project is expected to set Zimbabwe on the path to build a strong digital economy and improve commerce and offering of many offline services.
The Zimbabwe-China ties hold long-standing mutual relationship that has made it possible for the two countries to accomplish various key projects together.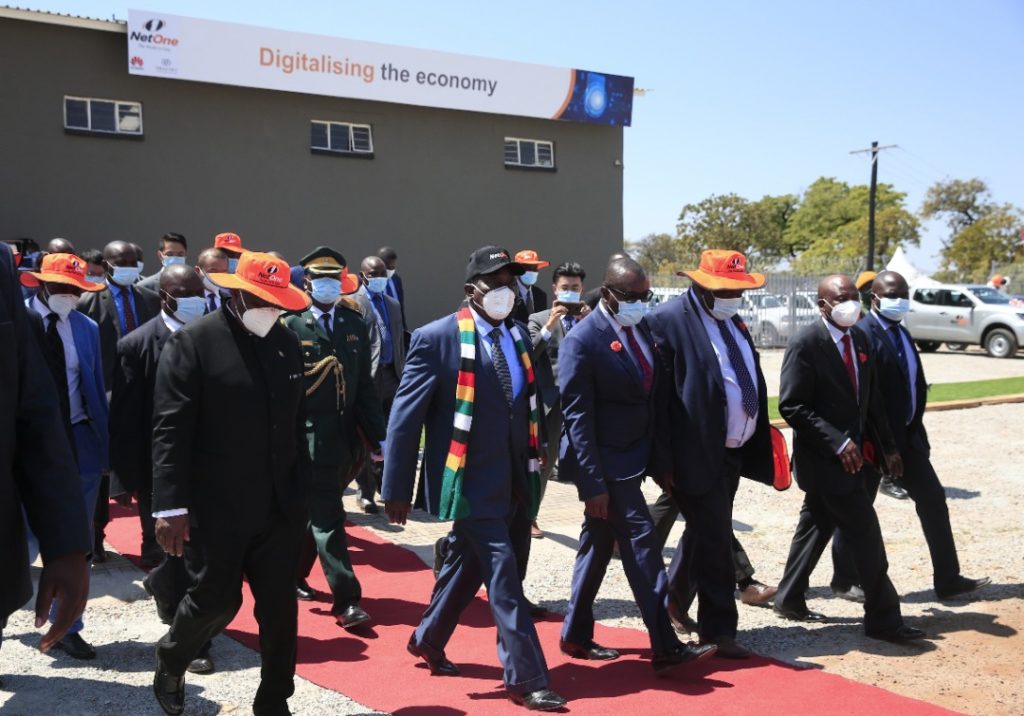 "We are all aware that Zimbabwe and China have a long-standing mutual relationship and have since then cooperated on so many projects.

"In the information and communication technology (ICT) sector, and Chinese firms such as Huawei have over the past decades provided equipment to Zimbabwe's network providers.

"The MBB will be rolled-out country-wide and as Government, our mandate is to ensure the access and utilisation of information communication technologies to improve the livelihoods of all Zimbabweans, irrespective of location," Mnangagwa said.
Through its strategic partnership with Huawei and Net-one, Zimbabwe has so far completed two major mobile broadband projects in phase I and II, with phase III expected further increase connectivity and access to unserved areas, improving Zimbabwe's prospects of building a strong digital economy that supports e- commerce among other benefits.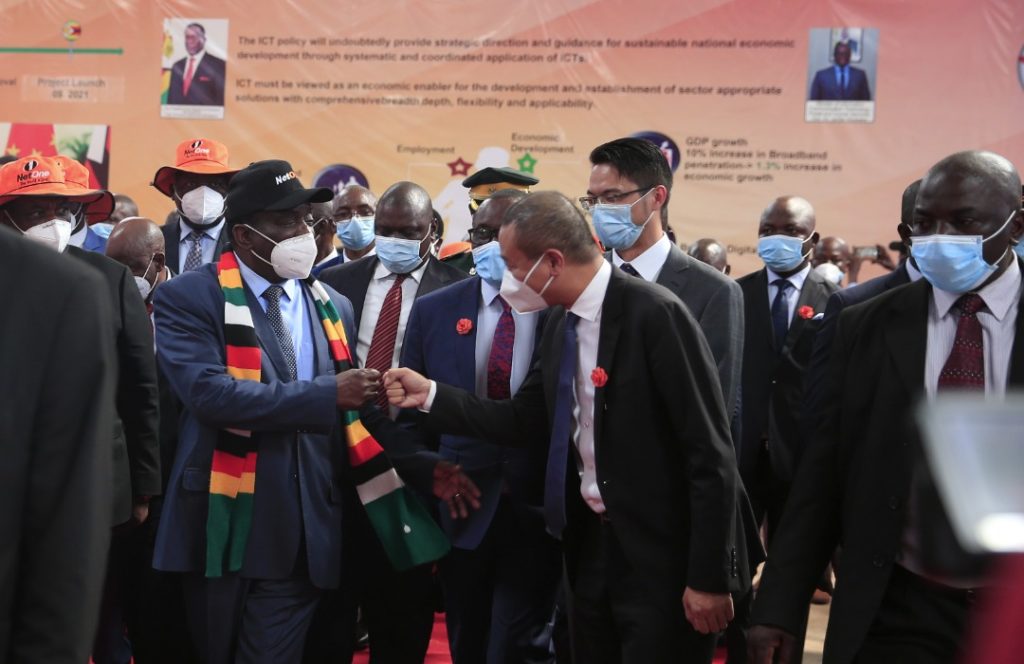 With phase I and II already commissioned, there has been a service coverage with improved network from 75% to 85% in tentative terms.
Phase III is projected to further increase Zimbabwe's connectivity, transforming it into a much-more competitive digital economy.
Zimbabwe stands to benefit from this significant sustainable project.
There is a myriad of benefits in growing internet accessibility and access.
Broadband connectivity directly supports millions of jobs through mobile ecosystem including informal jobs.
Access to broadband is critical for mitigating the effects of the pandemic and boosting economic recovery in the post-Covid era.
With changes in people's behaviours and mindsets, broadband will also continue to provide opportunities for Zimbabwe to overcome obstacles and move to a more sustainable and inclusive social economic development.
Mnangagwa, is of the view that one of the cardinal benefits of the project to Zimbabwe's economy is that it will strengthen the capability to deliver public service through digital means.
"The Mobile Broadband Phase III Project will further boost our capacity to scale up online public service offerings through nation-wide network expansion.

"It will also support the building of other necessary ICT infrastructure required to enable Zimbabwe to rip the social and economic benefits of technology," Mnangagwa said.
Addressing at the same event, the Chinese Ambassador to Zimbabwe, Guo Shaochun reiterated the significance of China-Zimbabwe bilateral cooperation on so many fronts.
Shaochun highlighted that through cooperation, China successfully completed many significant projects to support Zimbabwe to develop high-tech industry, such as High-Performance Computer Center, National Data Center, First ICT Factory and so on.
He moreover added that the project being launched will enable every Zimbabwean to get the access to Internet, adding that China and Zimbabwe will continue to explore further cooperation in various fields, achieving the goal of setting up and strengthening all- dimensional, multi-tiered and composite connectivity networks, especially infrastructure connectivity, and realizing diversified, independent, balanced and sustainable development.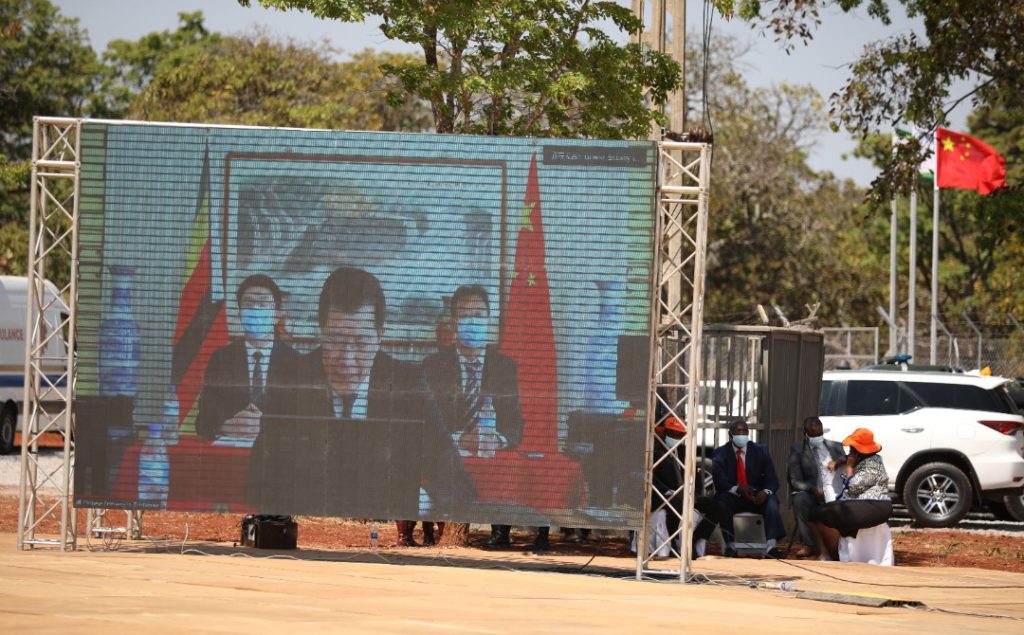 "As we know, digital economy is attached great importance as one of the most powerful locomotives to boost the country's economy.
"I believe all these cooperation programs in high-tech industry are in line with the National Development Strategy I and Vision 2030, and will surely improve Zimbabweans' well-being.
"China and Zimbabwe will continue to explore further cooperation in various fields, and realizing diversified, independent, balanced and sustainable development,"Shaochun said.
Huawei Regional Director, Phil Li said Huawei remains committed to its vision and mission of bringing digital to every person, organization for a fully connected and intelligent society. Increasing connectivity, improving educational and health care services, connecting the unconnected remains Huawei's lynchpin goal.
Li commended Net-One for demonstrating unwavering commitment to the project as Huawei's strategic partner.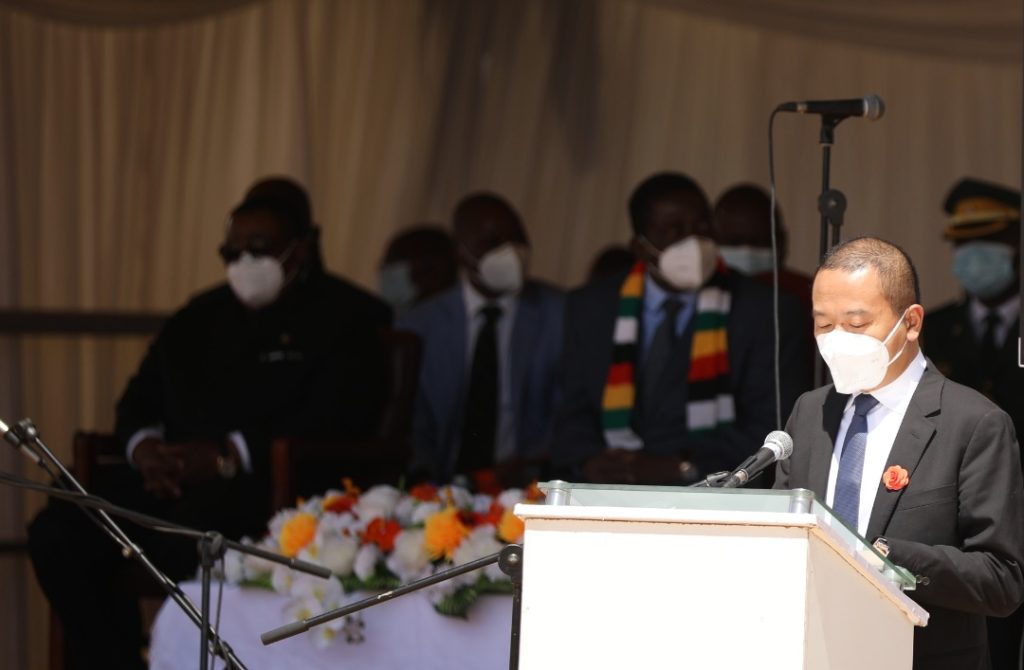 He furthermore explained that two partners will devote all their resources and expertise and ensure a win-win result for all stakeholders involved.
"I would also like to express my gratitude to my strategic partner Net-One for the long-standing support and trust, we will devote all our resources and expertise to make you believe that your trust will turn to business success as always," Li said.
Huawei has been present in Zimbabwe for over 24 years and it has contributed to the development and success many ICT projects, including various skills transfer and ecosystem development programs.
In all three MBB projects, Huawei has been instrumental in offering technical expertise as well as building the infrastructure alongside Net-one.