Rumbidzai Ngwenya
THERE is fresh disquiet within the Citizens Coalition for Change (CCC), after its leader Nelson Chamisa announced plans to scrap the party's women and youth assemblies.
Addressing his supporters online last week, Chamisa said CCC would jettison the assemblies and move to introduce affirmative action in order to achieve 50-50 gender representation in party leadership positions.
He also said the CCC's constitution, which is currently being put together, would accommodate the contemplated changes — although some party officials fear that this could create problems.
This comes after Chamisa also recently dissolved all party structures, with officials being told that they were holding their current positions on an interim basis pending new internal elections.
"We are still working on the constitution and our policies which we will share once we launch the party, and we are considering doing away with the old structures that speak to the women's assembly and youth assembly.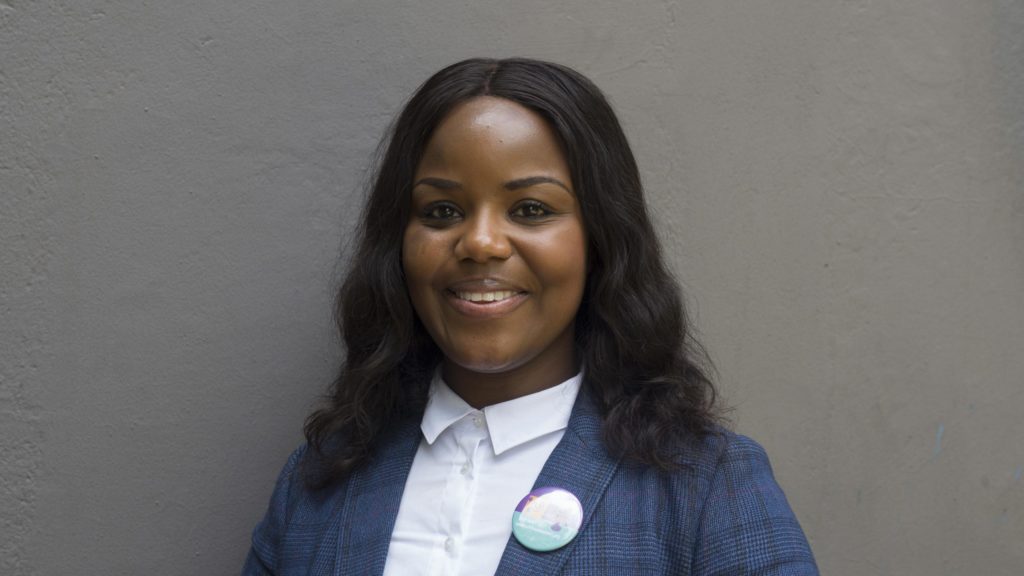 "We are saying let us just have women and men in a political party structure so that we have 50-50 representation to avoid marginalisation.
"Marginalisation comes when we are seen as if we have a bifurcated and balkanised approach," Chamisa said.
"Within the citizens movement, we are also going to make sure that representation is on an equal basis. You must look at how we are going to be structured and our policies.
"It is no longer about tomorrow. It is about the now. Judge us now in terms of our posture, disposition and orientation as well as composition," he added.
But some CCC bigwigs who spoke to the Daily News On Sunday yesterday said they were shocked by their leader's pronouncements as the issues had not been discussed in the party.
"The challenge is that nowadays we do not know where decisions are being made. Some of the things we are hearing are just bizarre because many of us do not understand how any party could function without wings.
"How do you promote leadership in youth for example if they do not have their own wing?" one national executive member said.
A member of the women's assembly also said she did not understand how their cause would be promoted by having just one structure for the party.
"We thought having a women's assembly was a way of promoting our issues independent of the main body.
"There are issues that are specific to women and the youth and these cannot be tackled by a mixed bag of politicians. Maybe there is a method to that madness, and so time will tell.
"I was personally shocked when I listened to the online address to be honest. But like I said, let us wait and see how that works," she told the Daily News On Sunday.
All this comes after Chamisa also recently gagged his lieutenants from addressing supporters during his ongoing rallies, ahead of next weekend's by-elections — ostensibly to avoid sending conflicting messages to followers.
In addition, Chamisa has also barred his lieutenants from speaking to the media, except for CCC spokesperson Fadzayi Mahere and her deputy Gift Ostalos Siziba.
Launching the CCC by-elections campaign at a rally in Bulawayo a fortnight ago, Chamisa said only he would be addressing supporters during the campaign period.
"You are going to see that we have changed from the way we used to do things. We are no longer MDC. We are not MDC Alliance.
"We are going to have a new leadership that is coming and that leadership will come from you the citizens. There are things we are going to change.
"When we are having a speech such as this one, we are only going to have one speech and we go back home so that we do not have a message clutter. We want to avoid confusion," Chamisa said.
Analysts recently warned Chamisa that he risked committing political hara-kiri after he unilaterally dissolved the rebranded party's structures — leaving himself solely in charge of the organisation.
A miffed insider had described the surprise move at the time as "patently illegal and dictatorial" — adding that some of his colleagues were now beginning to see their leader as "a little Mugabe who will do anything to advance his personal interests".
"Many people are lost as to what his real game plan is and how this can possibly benefit the party.
"The other crucial question is who is now making decisions for the whole party, using what powers?
"The thing is that we are always on ED's (President Emmerson Mnangagwa's) and Zanu PF's cases about their democracy deficiencies. How is this different from them, hence the reference to Mugabe," the insider said then.
"He made the decision without consulting anyone … senior officials are not happy," yet another insider said.
"The problem is that Chamisa is being advised by people who are not in our party structures. Some of the senior party members are expressing their anger in the opposition party's WhatsApp group.
"Even the party's vice presidents were also told that they are now ordinary card carrying members," a third source added at the time.
The political analysts who spoke to the Daily News On Sunday's sister paper, the Daily News, warned that Chamisa's decision was likely to stoke further tensions in the party, which has been struggling to heal its long-standing rifts, which recently resulted in the farcical double registration of candidates for the upcoming by-elections.
Senior consultant for southern Africa at the International Crisis Group, Piers Pigou, said the decision to dissolve the party's structures was fraught with many risks.
"If confirmed, one would expect an explanation of these developments from Chamisa, as it is expected that such a radical decision would be the outcome of a collective agreement.
"A unilateral move by Chamisa would again raise questions about motive, the constitutionality of this decision in terms of the party's own rulebook, and the timing of this development ahead of the multiple by-elections scheduled for late March.
"Such a move also provides greater scope for CCC's detractors to stir the pot and promote factionalism," Pigou told the Daily News.
On his part, professor of politics at the University of London's School of Oriental Studies (SOAS), Stephen Chan, said the decision by Chamisa betrayed tension in the party.
"Dissolving of party structures was because of dissent within the new party. Dissolving structures is a quick and easy way to deal with dissent.
"It removes a party constitutional foundation for dissent. But in any future sense, the move is not a positive one.
"A party that stands for fairness and democracy … the right to speak and dissent, must embed these values within the party from the very start.
"Otherwise, the party that opposes Zanu PF starts to resemble the way that Zanu PF governs Zimbabwe," Chan told the Daily News.