VIVACIOUS Kudzai Matizha is the new Miss University of Zimbabwe (UZ) queen! The law student, from Harare, shrugged off competition from other 17 models at an event held at the campus' Great Hall on Saturday.

Nyasha Chihambiro and Allyfinae Manyali were crowned first and second runners-up respectively. "Well, this pageant means a lot to me. I have been given the position of being a torch bearer and brand ambassador of the university," the 19 year old queen said. Matizha is going to use her new title to push for gender equality.

"I am going to use my title  to increase the awareness of gender equality, women representation and women empowerment. l strongly believe that there can never be sustainable change when 52 percent of the world, which is women, is left out," she said.

The weekend event saw outgoing Miss University of Zimbabwe Ayanda Sibanda,  also a law student, crowning Matizha who vowed to champion gender imbalance in the society. "I was born and raised in a patriarchal society which shaped women behavior in a way that undermines their performance and organizational citizenship behavior but I come from a family of strong women who have not only fought to be recognized as human beings but to be recognised as capable and intelligent women and because of those women lam here today," the former Langham Girls High School student said.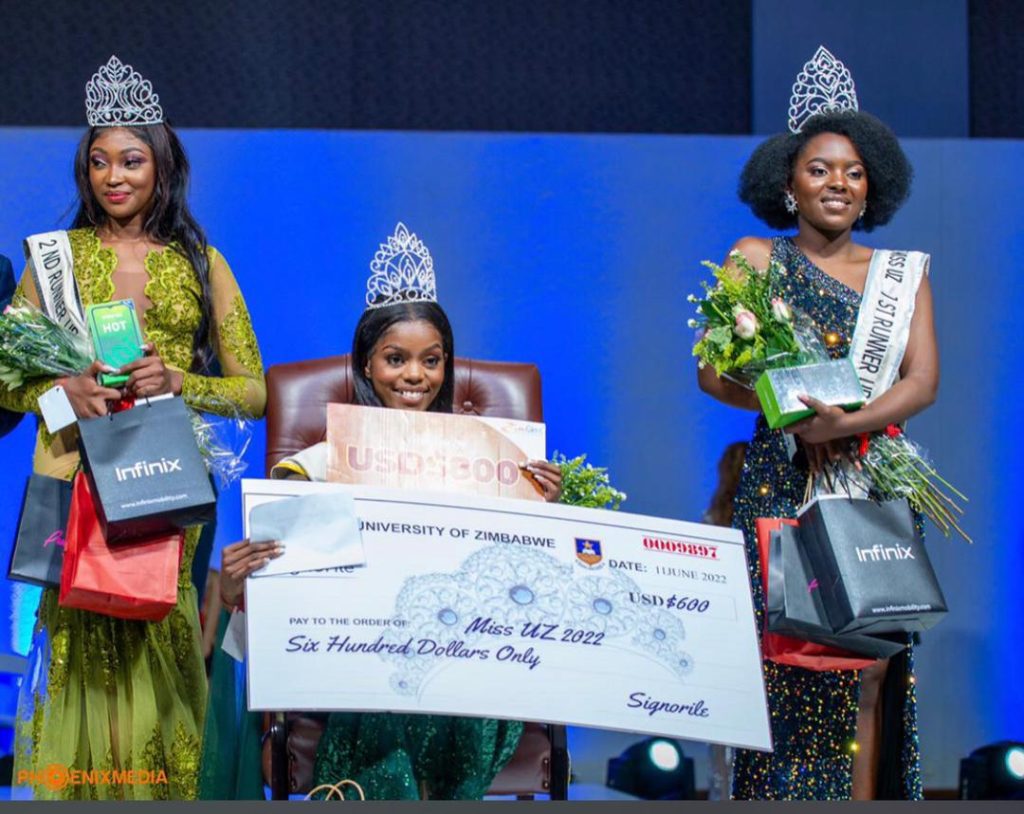 One of the pageant judges, who was recently crowned Miss Africa Golden, Sindiso ' Pretty Sindy' Ndlovu,  said the competition was a bit challenging. 

"The competition was stiff not only  were they breathtakingly beautiful; they were impressively very articulate and intelligent," she said.
The event saw winning models walking away with various prizes including smart mobile phones, from Infinix, and holiday treats among others.
by Tanyaradzwa Marabada and Anesu Mirisawu